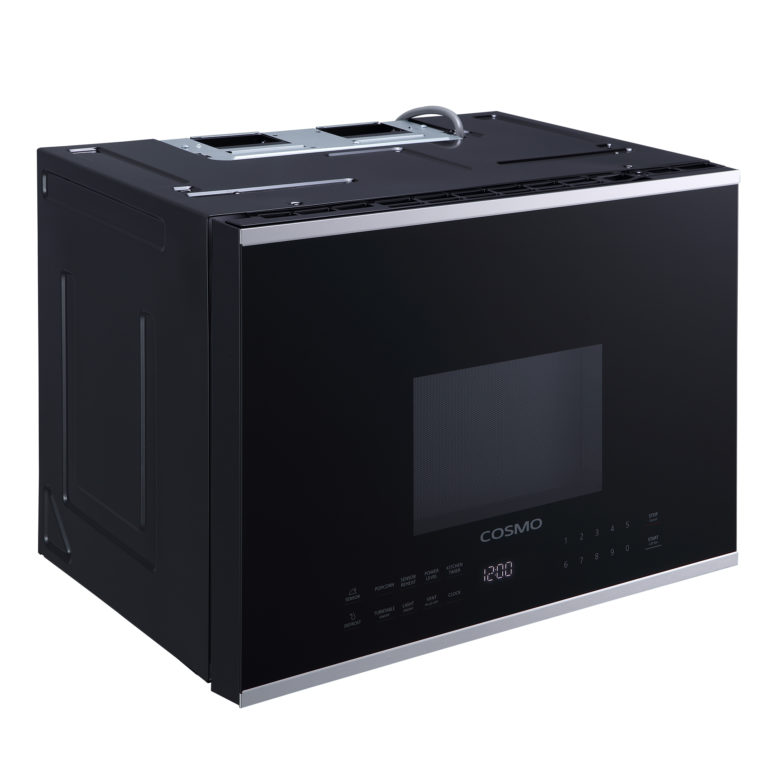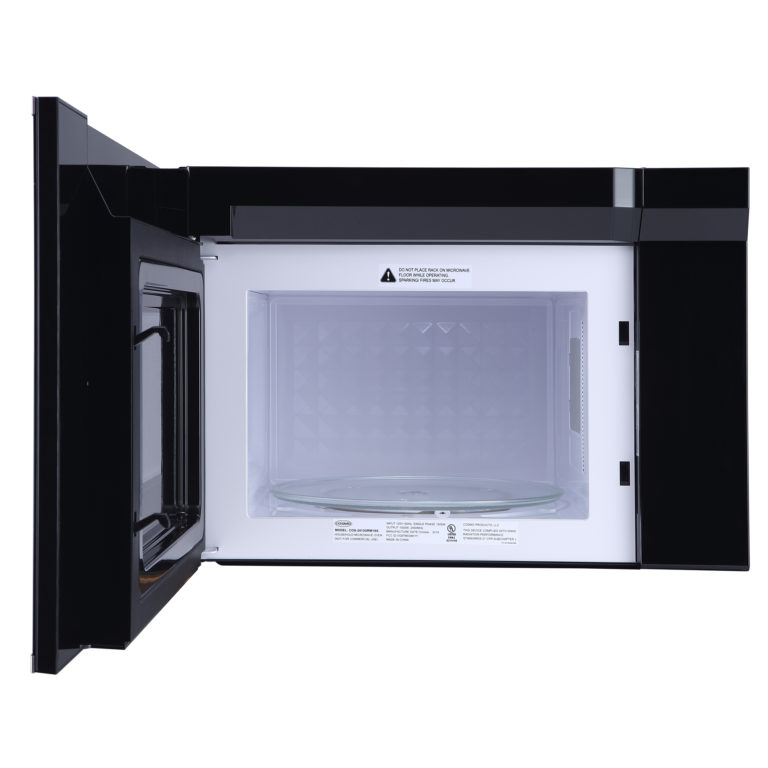 24" Over-the-Range Microwave
COS-2413ORM1SS
This ultra-stylish and functional 1. 34 cu. ft. over the range microwave in stainless steel is designed to be space saving to accommodate most kitchens perfectly. A powerful fan ventilates steam and smoke from your cooktop. Equipped with a powerful 1000-Watt output, thoroughly cook or defrost. The touch of a key is all it takes to prepare your favorite meals and snacks with 10 power levels for plenty of options. Other many unique features, such as a sleek easy-to-read digital display, high quality lighting for better visibility and sensor reheat and cooking technology.
Features
Specifications
Manuals & Diagrams
Buy It Now
Features
Utilizes 1000 watts of power to cook meals with delicious results
10 power levels and 1.34 cu. ft. capacity to cook meals with precise control
Rely on touch presets for your convenience for tasks like melting, softening, defrosting, and popcorn
Removes smoke, odor and moisture with high performance venting
Sleek black glass finish brings a modern look to the kitchen
Large 13.6 in. glass turntable included, can be turned on/off as desired
1-touch Timer with Timed Cook Function cooking makes it easy to get the perfect heating results
Sensor Reheat and Cook mode detects when food is done cooking and automatically turns off
Popcorn Program-get fully "popped" popcorn simply by entering the bag size
Automatic Defrost determines Power Level and Cooking Time
Surface light has two brightness levels and can be turned on/off to illuminate the surface under the appliance
Lockout function for child safety
Compact design makes it RV and mobile home friendly
UL Listed: Product samples have been tested and deemed by UL to have met UL's relevant safety standards, all of which are nationally recognized
Specifications
Manuals & Diagrams
Buy It Now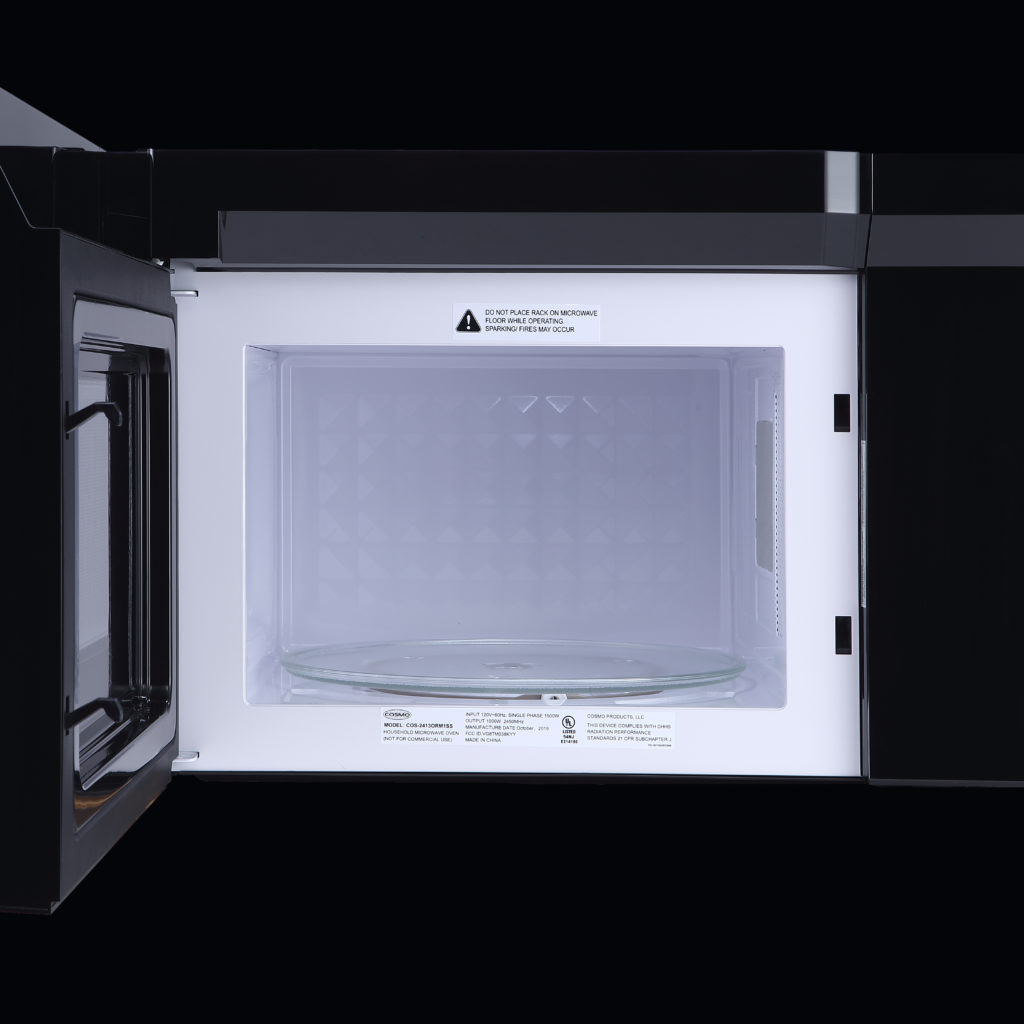 1000 Watts with 10 power levels for precise control. Sensor Cook and Sensor Reheat programs allows you to input pre-measured food–including frozen pizza, bacon, veggies and more–and calculates the appropriate cook times.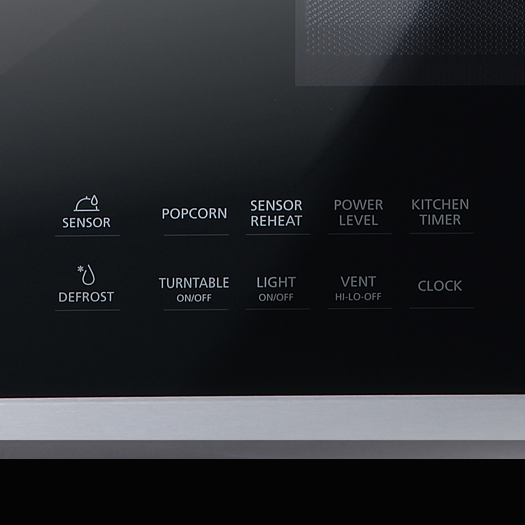 Presets include Beverage, Dinner Plate, Pizza, Soup/Sauce, Casserole/Lasagna. With the Popcorn function, get fully "popped" popcorn simply by entering the bag size.
A powerful over the range fan ventilates steam and smoke from your cooktop with high and low settings. Interior light and removable glass turntable included.
5 out of 5 stars (based on 1 review)
Perfect Microwave for My Condo Kitchen Reno
This microwave have been perfect fit on every level for my condo kitchen reno.
I love its features, from the power levels, reheating, defrost, lights, fan. Easily the best microwave I've ever owned. And very intuitive and easy to use.
I needed an over the range 24″ with the exhaust fan for my smaller footprint, which is hard to find in general, so this was a perfect fit, looks great, and was a much better value budget wise as well than its competitors.