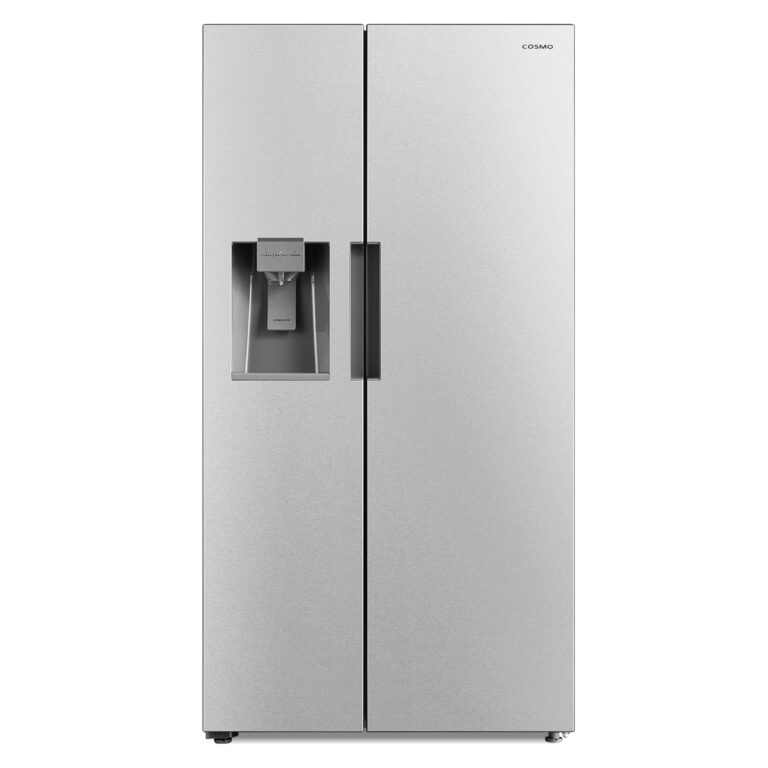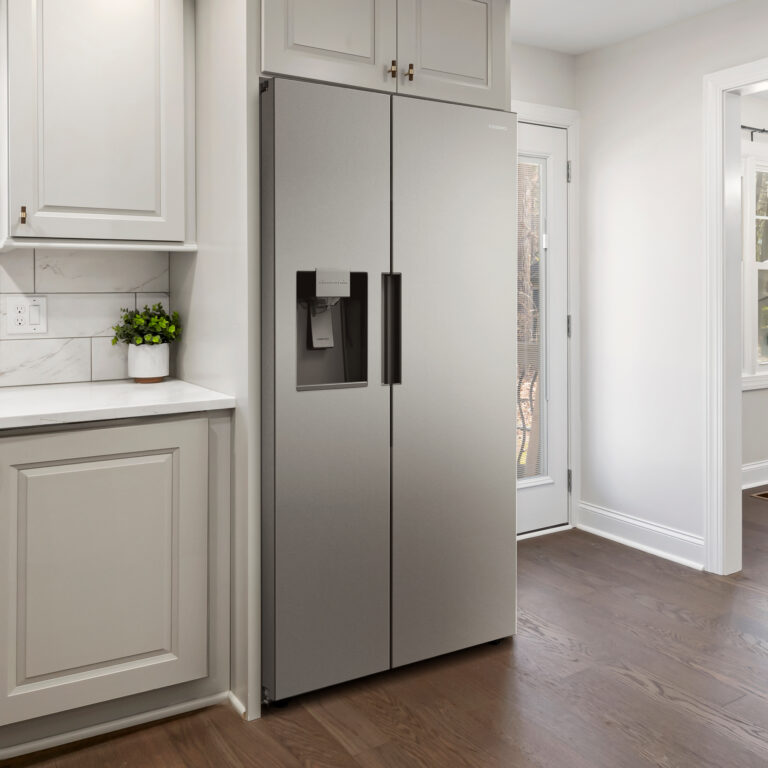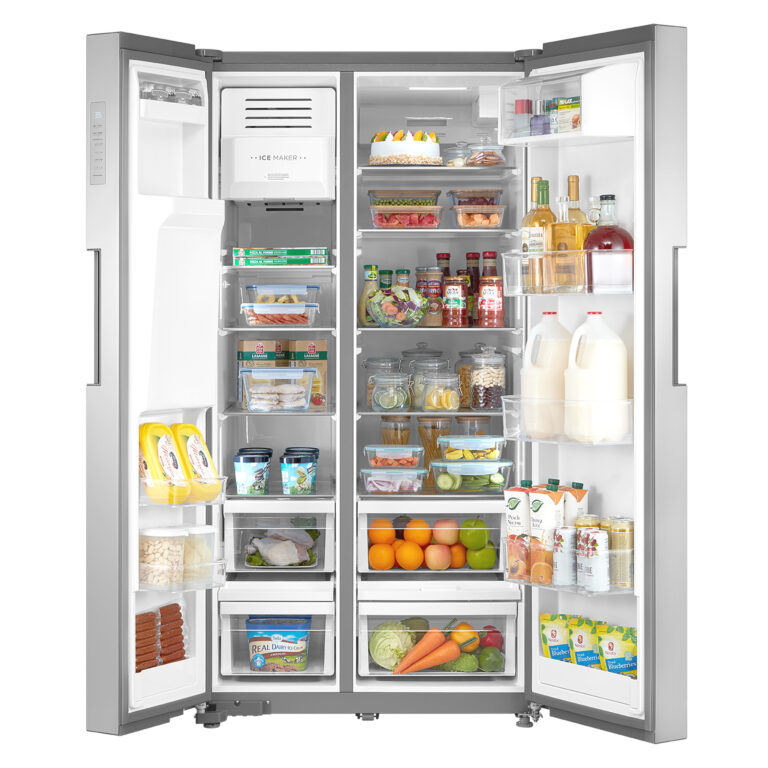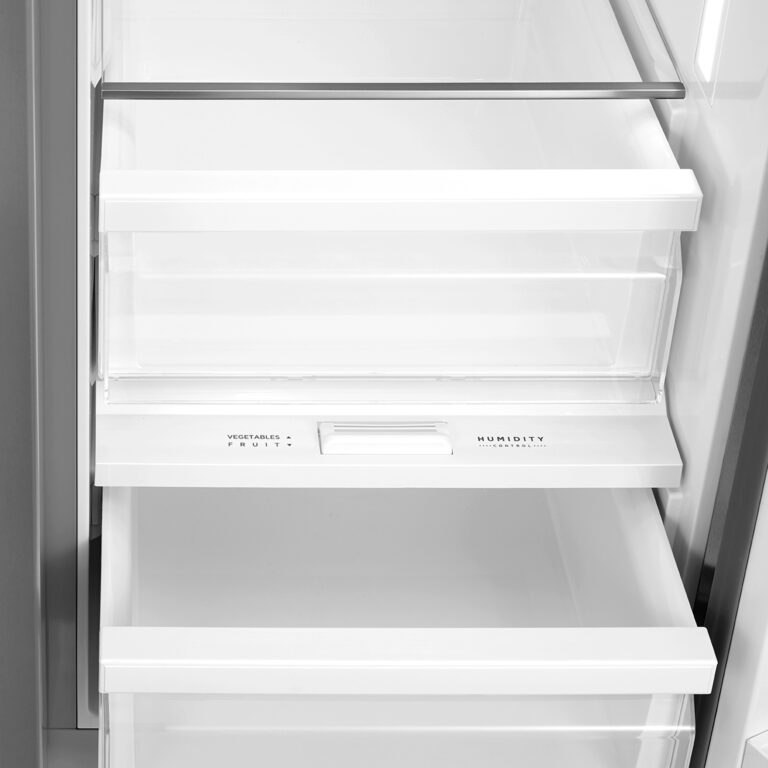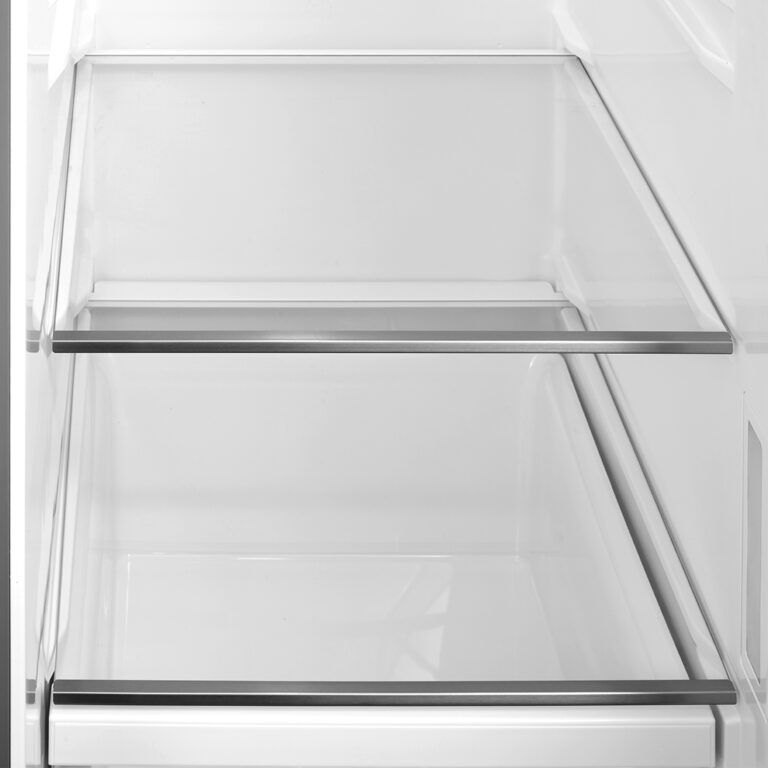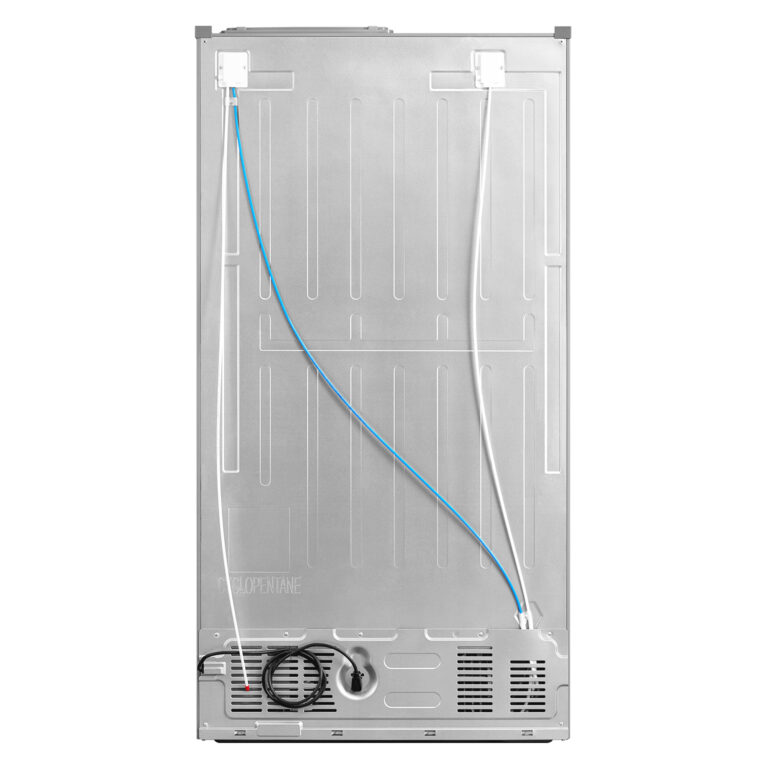 36" Side-by-Side Refrigerator
COS-SBSR263RHSS
Cosmo's Side-by-Side Refrigerator with 26.3 cu. ft. capacity has a sleek minimalist aesthetic and impressive innovative features. This spacious side-by-side refrigerator offers organizational versatility for effortless storage and access to a wide range of foods from meats to fresh produce. Adjustable glass shelves and energy-efficient LED lights provide a clear view of all your fresh food. Our advanced preservation technology ensures you experience pleasure and convenience on a whole new level with perfect storage temperatures for maintaining fresher fruit, vegetables, fish, meat, and dairy products.
Features
Specifications
Manuals & Diagrams
Buy It Now
Features
A total 26.3 cu. ft. capacity provides ample interior space to store plenty of food with ease
Simplify cleanup with glass shelves which are durable and easily wipe clean
The refrigerator takes up less space, giving you more room in the kitchen
Find what you need under crisp, clear LED interior lighting inside the refrigerator
Easy-to-clean Stainless Steel finish keeps your fridge looking as good on the outside as it works on the inside
The refrigerator comes with a convenient water and cubed or crushed ice dispenser
Equipped with door trays for easier storage of condiments and smaller bottles
Crisper drawers keep produce fresher longer
1-Year Limited Parts and Labor warranty on Refrigerator
UL Listed: Product samples have been tested and deemed by UL to have met UL's relevant safety standards, all of which are nationally recognized
Specifications
Manuals & Diagrams
Buy It Now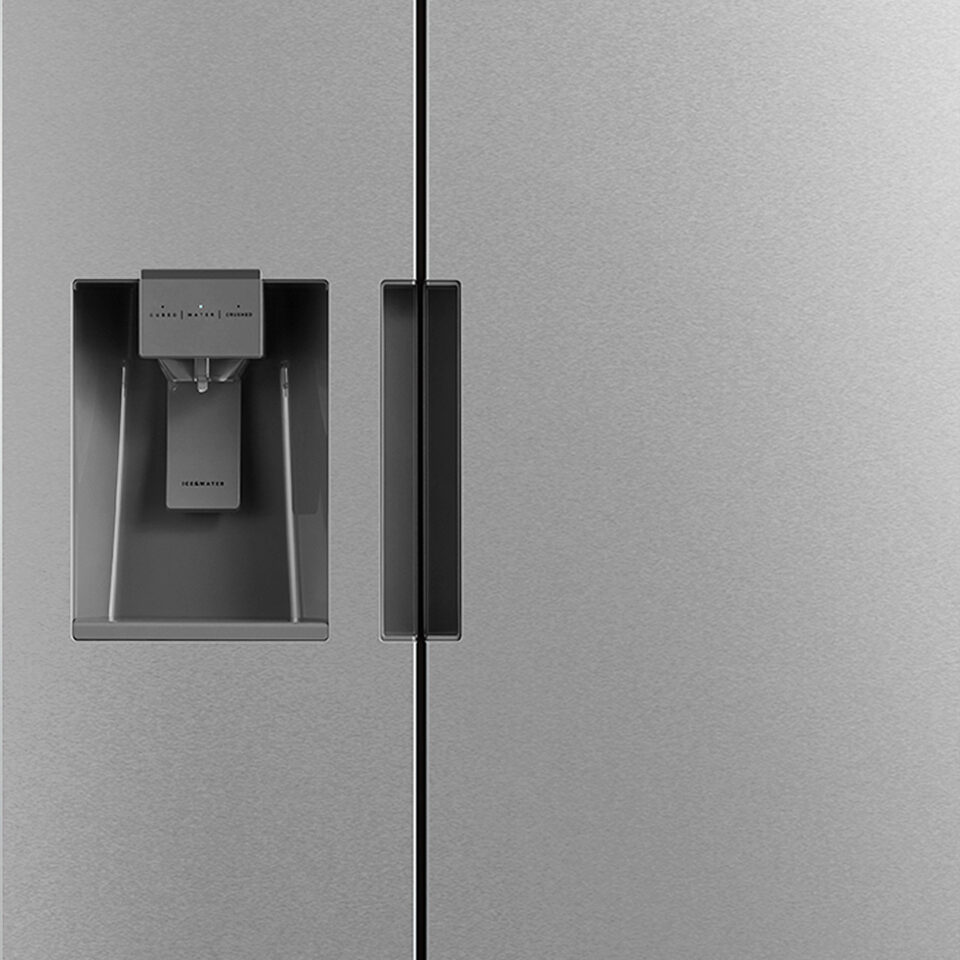 The 26.3 cu. ft. capacity side-by-side design maximizes storage while taking less space in your kitchen. The stainless steel finish easily wipes clean for a sleek and seamless look.
Electronic Touch Controls
Easily set refrigerator and freezer temperatures with the touch control panel. Equipped with Super Cool and Super Freeze functions to rapidly cool and freeze food at a faster rate.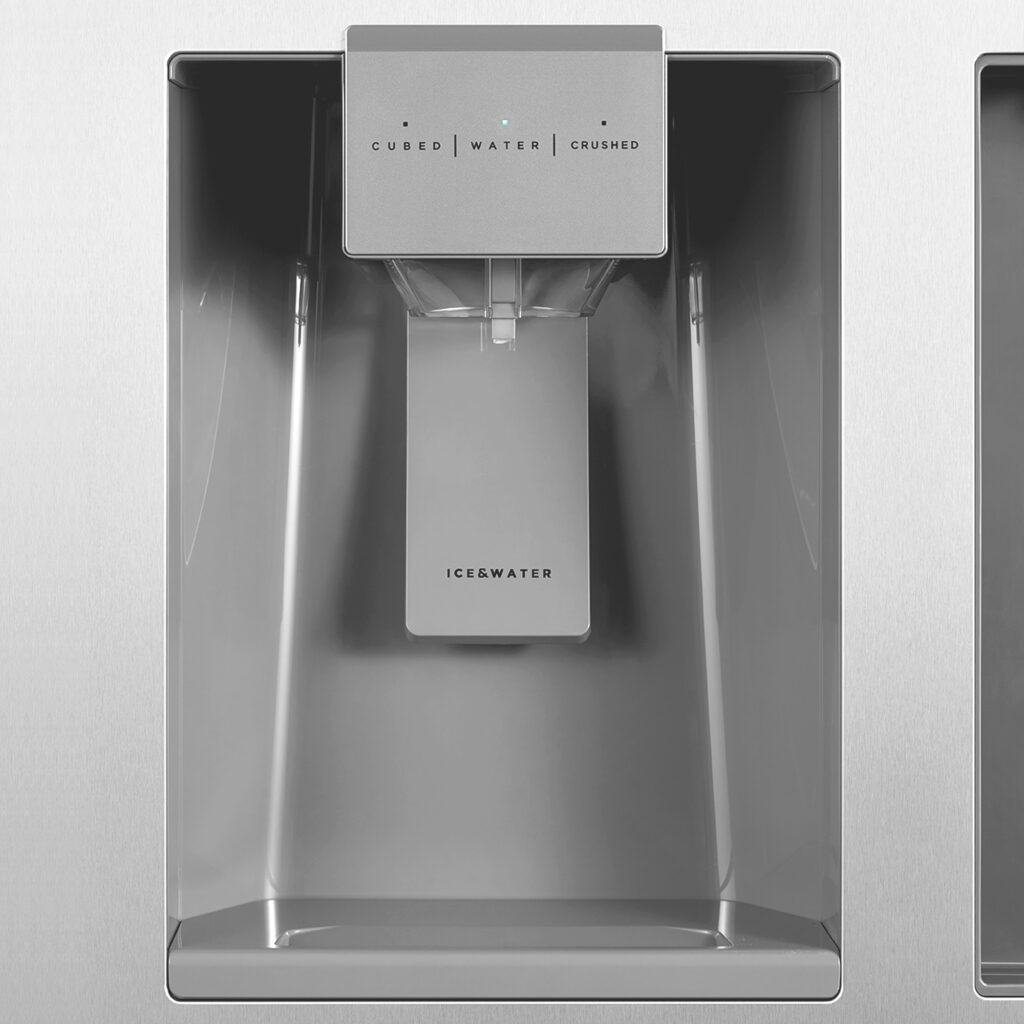 Featuring a built-in ice and water dispenser. Enjoy refreshing water and cubed or crushed ice in an instant. Includes removable ice bin for easy cleaning.
There are no reviews yet. Be the first one to write one.