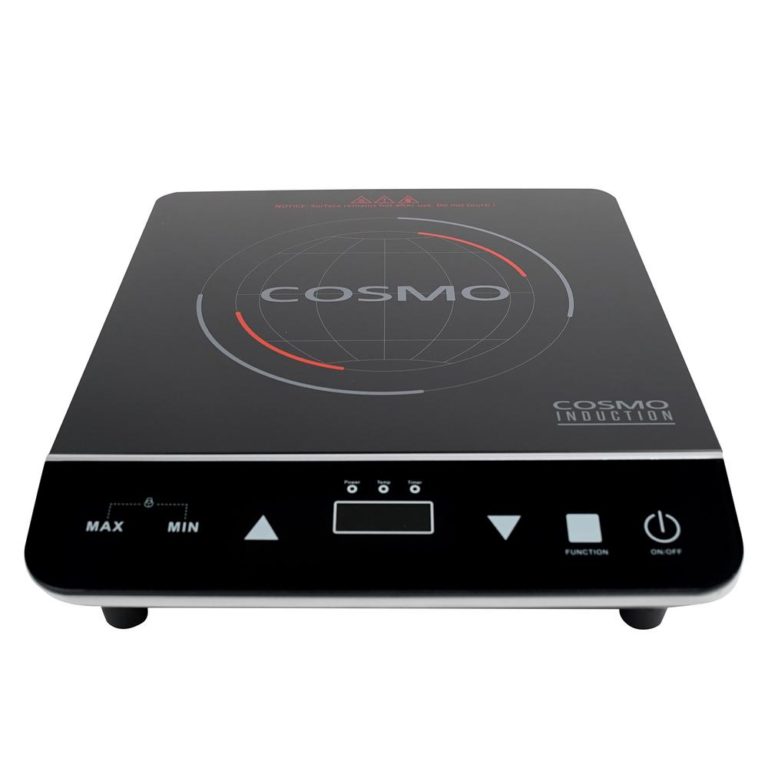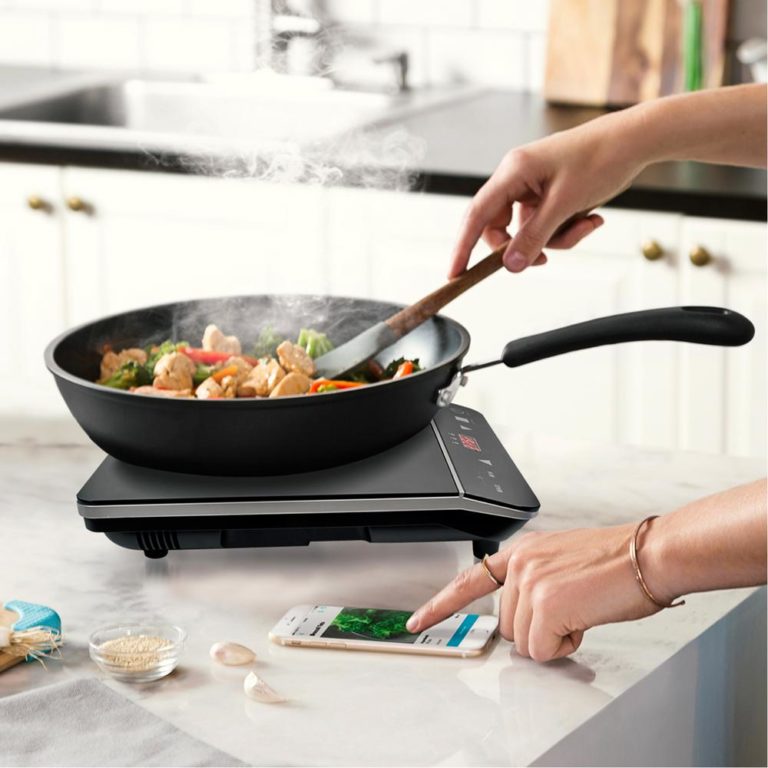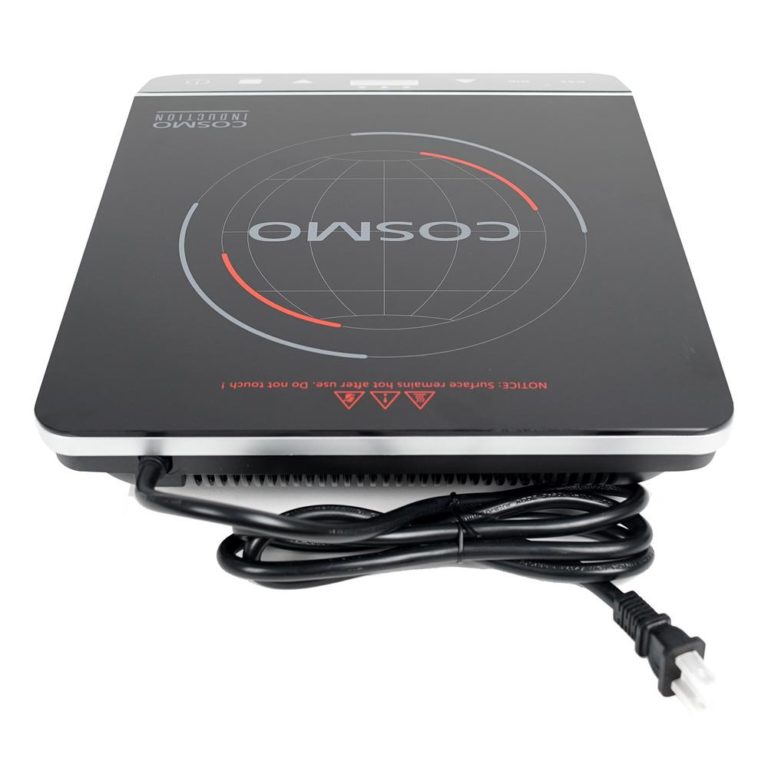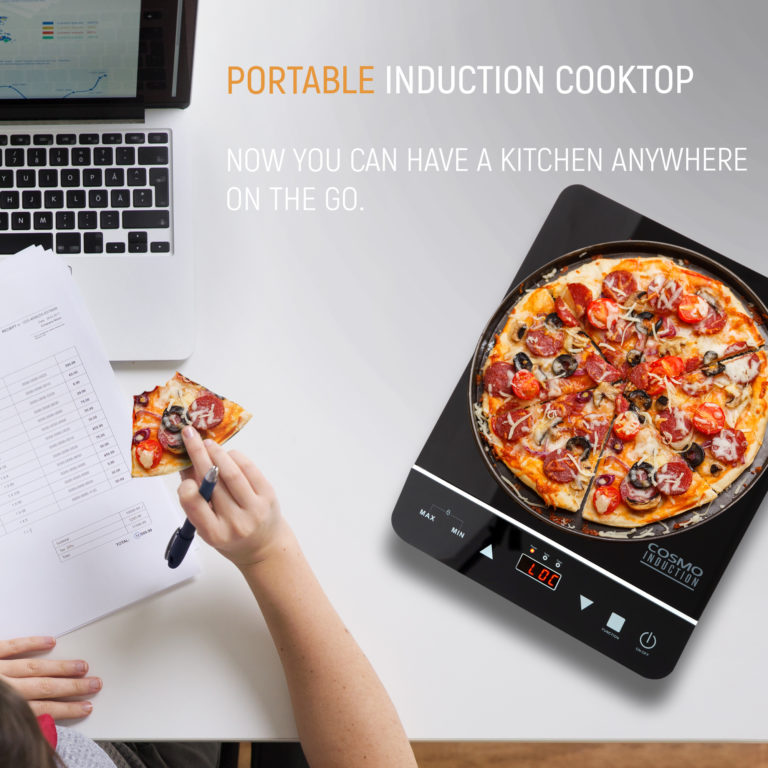 11.5" Portable Electric Induction Cooktop with LED Display and Safety Lock
COS-YLIC1
Cosmo's Induction Cooktop offers the best portable burner for your kitchen or cooking on the go. Rapid and uniform heating transfers directly to the pan for better cooking results than traditional gas burners. Smooth glass surface wipes clean for easy clean-up. Space saving portable size stores neatly in drawers and is perfect for dorms, boats, patios, and RVs. A child-safety lock and pan detection with auto-shut off keeps safety a priority. Super long 5 ft. power cord for added flexibility. Our induction burner offers a complete cooking area on-the-go no matter where you're cooking.
Features
Specifications
Manuals & Diagrams
Buy It Now
Features
Lightweight compact design for storage and handling
Measures 14 x 11.5 x 2.5 in. Weighs just 6 lbs. Accommodates up to a 10.5 in. pan
1800W Rapid Heating Induction Cooktop with 9 power levels (200W to 1800W) and 10 temperature levels (140 to 464F). Boils water in 50 seconds
Child Safety Lock blocks unwanted use. Induction Burner will safely shut itself off after 1 minute of no use
Active Variable Cooling System ensures the Induction Cooktop cools down effectively and prevents overheating
Set your Induction Cooktop to run from 5 minutes to 3 hours for flexible cooking 
Digital control panel, simple temperature and timer settings are controlled by a single touch
Lightweight compact design for storage and handling
Smooth glass surface wipes clean for easy clean-up
Auto stainless steel cookware detection
1 Year Limited Warranty. Each Induction Cooktop is quality and safety inspected
Cookware must be induction compatible
Specifications
Manuals & Diagrams
Buy It Now
1800-Watts of cooking power lets you have the freedom to cook a variety of different dishes. Go from melting chocolate to stir-frying within minutes. Nine power settings let you finely control our induction burner to your specific needs. Ten preset temperatures are available to ensure you have the precision for mouth-watering dishes.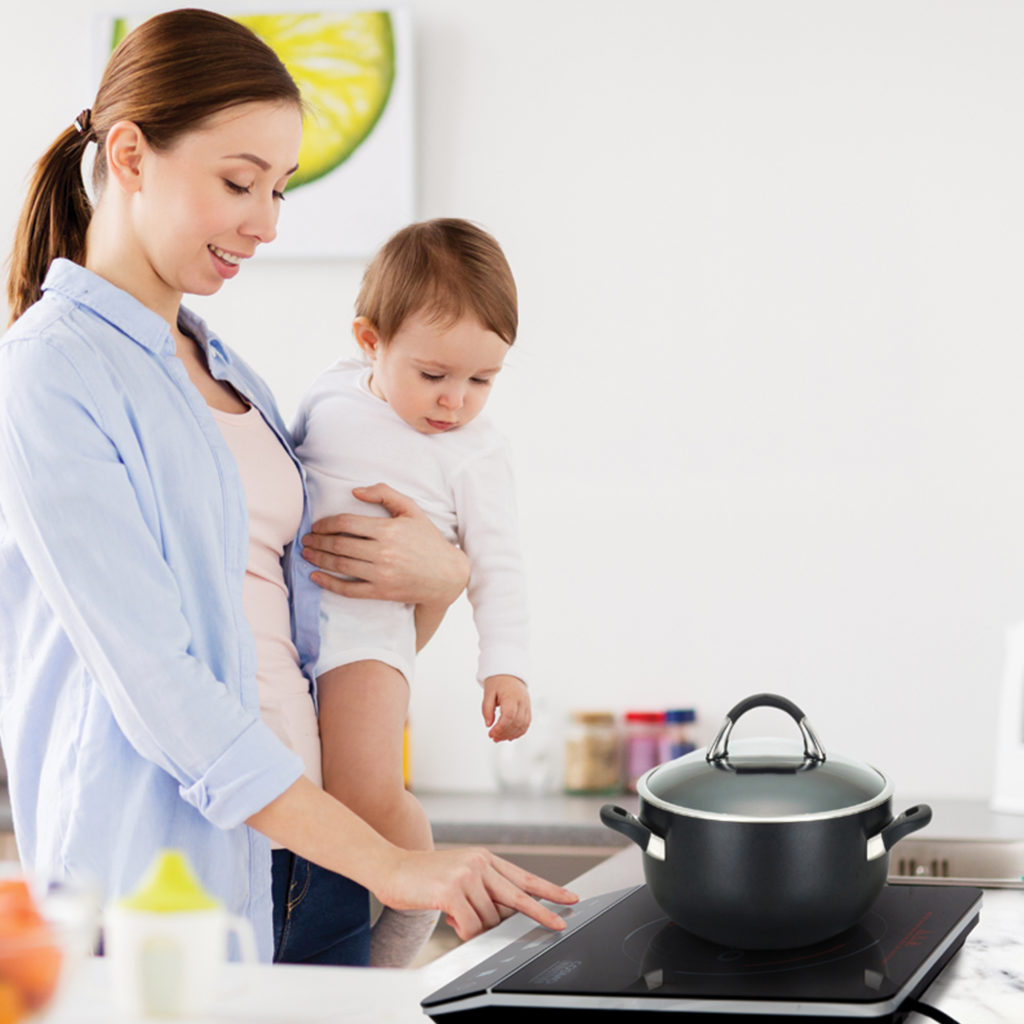 Our induction burner is equipped with impressive safety features. Unlike burners with flammable and combustible vapors, our system remains cool to the touch until cookware is placed on it. A touch lock feature locks down the controls from small children, keeping them safe. The auto safety shut-off feature is included for added peace of mind.
An easy-to-use digital touchpad control is located at the front of the cooktop to control simple temperature and timer settings with a single touch. Cooking surface is made of high-quality glass making it easy to clean in case of spills.
5 out of 5 stars (based on 1 review)
A workhorse!
Than you for putting the instruction book online! I accidentally put the child lock on while cleaning the cooktop. My husband is our cook and uses the cooktop daily. Even for small canning batches. It is perfect for keeping the temperature consistent.