Clear the Air! Cosmo's Best Under Cabinet Range Hoods
Let's talk about clearing the air in your home and kitchen so you have peace of mind that your home is always fresh and odor free. Our homes are reflections of who we are, and you want to create a welcoming environment for friends and family. Today, Range Hoods are considered a vital appliance and the best solution to combat cooking fumes, toxic pollutants and odors caused by cooking. Cosmo's leading models offer all the best innovative features, style and performance. To quickly help rid the kitchen of the worst cooking fumes and odors you want to use the most sought after Range Hoods. We've gathered a list of our favorite units for your consideration.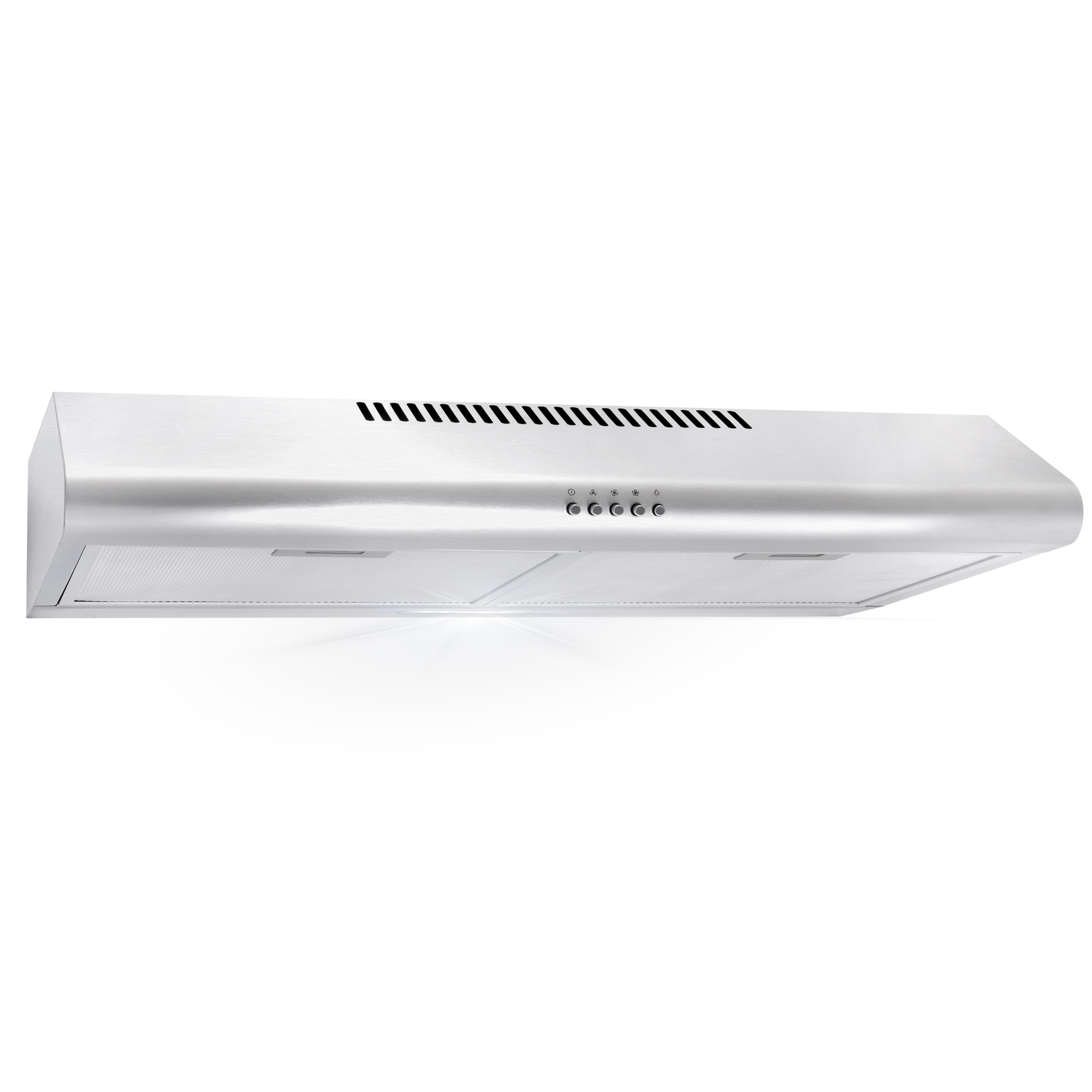 Space Saving and Versatile Design
Cosmo 5MU30 30-in Under-Cabinet Range Hood
Slim and modern profile is perfect for saving space and raising the style factor in your kitchen. This Customer favorite is featured in high quality brushed stainless steel, and efficient 200 CFM of suction removes smells and odors with ease.

High-Powered Kitchen Ventilation
Cosmo QS75 30-in Under-Cabinet Range
Powerful yet quiet and boasting 900 CFM, 3 speed Twin Centrifugal Motors this under cabinet range-hood quickly ventilates your kitchen without the loudness and sounds of competing range hoods.

The Perfect Complement
Cosmo UC30 30-in Under-Cabinet Range Hood
Made with professional styling, Cosmo's COS-UC30 under cabinet range hood has a modern and minimalist design. 760 CFM is available at your fingertips for high-powered kitchen ventilation.

Bold Design with Exceptional Functionality
Cosmo QS48 48-in Under-Cabinet Range Hood
This robust pro-style range hood is has a super wide 48 inch size to handle large ranges and several burners. High performance motors creates 1000 CFM of suction for incredible airflow and airborne grease removal for the most demanding tasks.