Cosmo's Dishwasher: Save Time and Free Your Hands from Endless Scrubbing!
Choosing a Cosmo professional Dishwasher means you've chosen a product that is high performance, and energy conscious. As the hardest working appliance in your home Cosmo's dishwasher is remarkably quiet, reliable, and easy to load.
Capacity 
The 24 inch Cosmo built-in dishwasher has a large capacity storage with adjustable racks that adds more usable space and can hold 12 place settings. Features an upper rack with fold-down tines to accommodate large or irregular-sized dishes and a large capacity lower rack that easily accommodates plates, bowls and cookware.
Cleaning and Drying
This dishwasher's system is equipped with multiple wash cycle functions ranging from: Pots & Pans, Normal Wash, China Crystal, Quick Wash, Rinse Only, Air Exchange, Steam Wash, Vortex Wash, Heating Dry, Sanitize, and Hi Temp Wash ensures your dishes are spotless.
Capabilities
The dishwasher's built in vortex arms with powerful hydraulic pressure holes provide high speed and high pressure sprays around a full 360 degrees.
Quiet Cleaning
"I need a quiet dishwasher" we hear this a lot and we are proud to say this dishwasher will quietly clean all your dishes.  Reaching just 45dB, this ultra-quiet stainless steel built in dishwasher can run almost unnoticed.
Safety Controls
We gave our dishwasher a built in child lock, along with overflow, leakage, and heater protection to provide complete peace of mind.
Powerful Dish Washer
This gentle yet effective dishwasher machine efficiently removes grease, dirt and oil from your tableware using high temperatures to kill bacteria.
Premium-Grade Stainless Steel Exterior
The Cosmo dishwasher has intuitive design, with all touch-enabled controls and a hidden away when the door is closed for a clean aesthetic packaged in professional 430 grade stainless steel.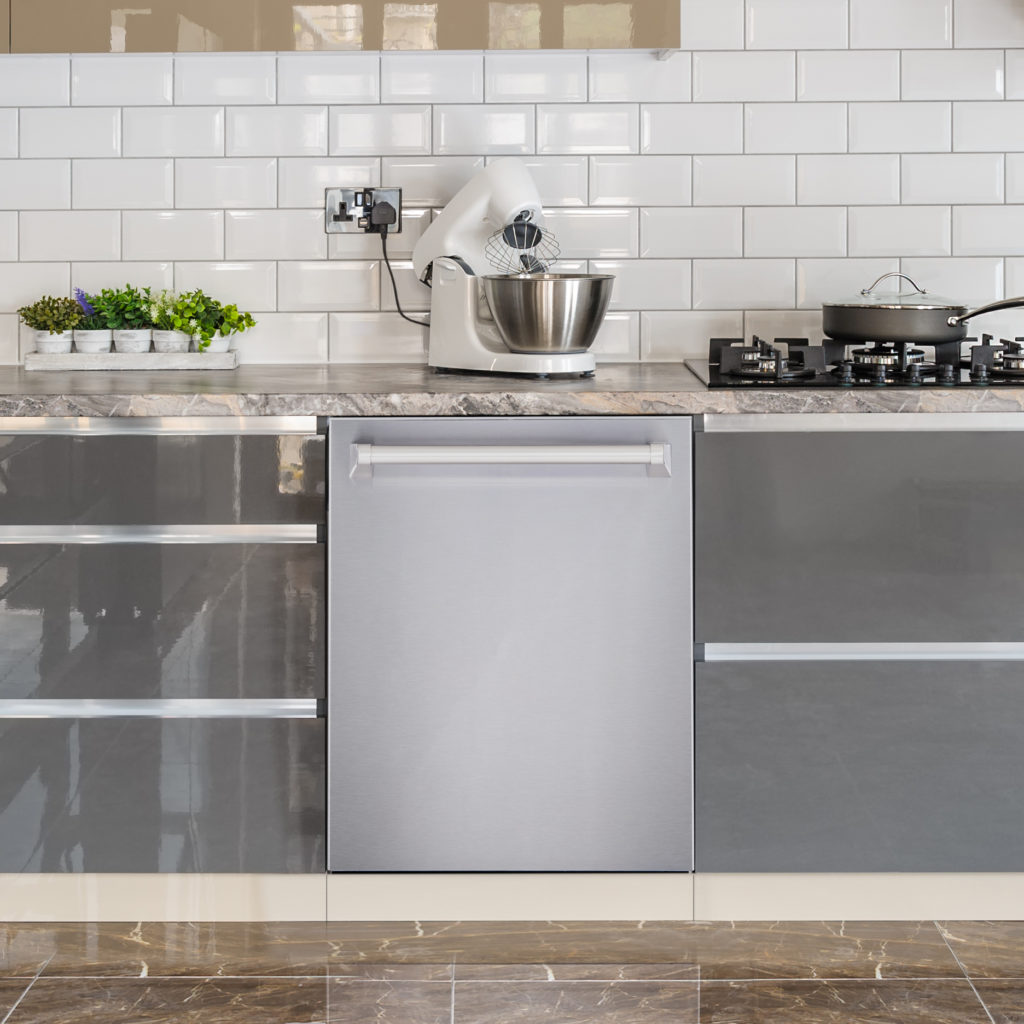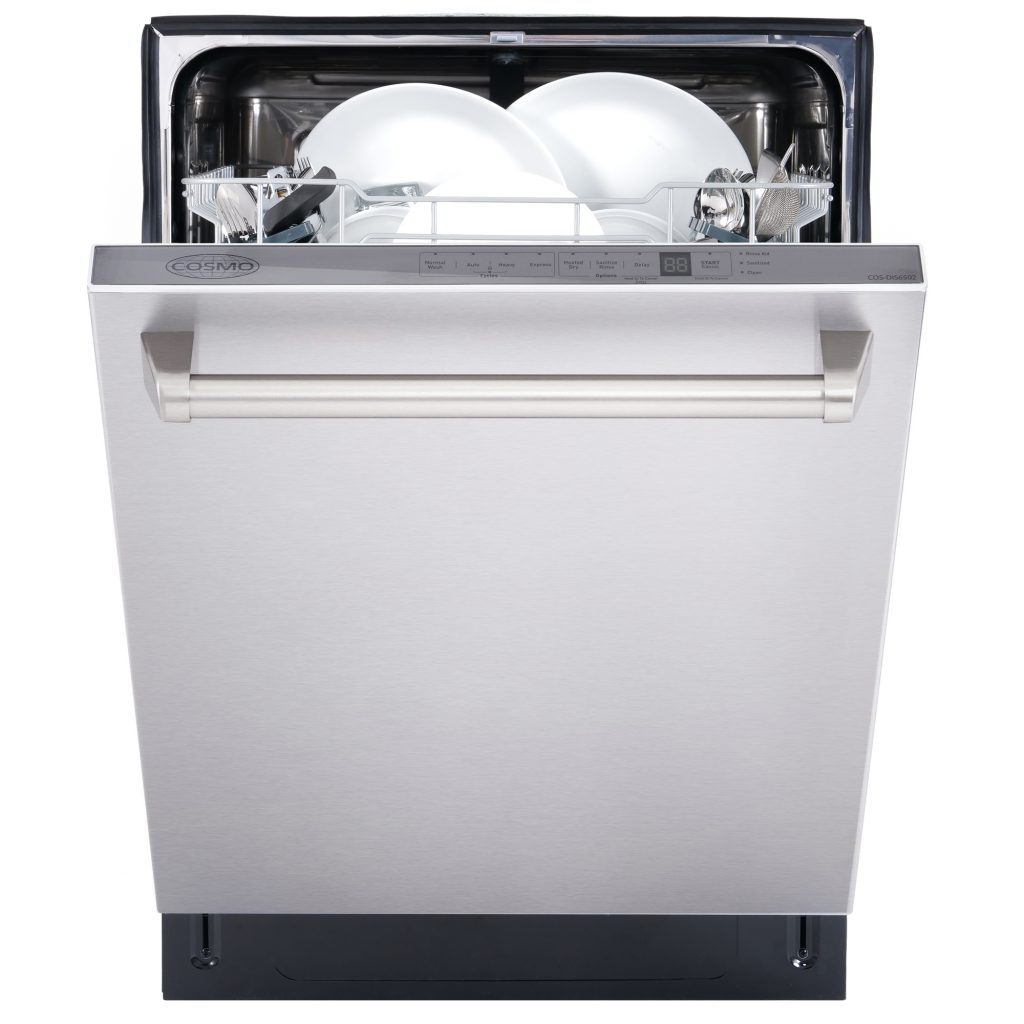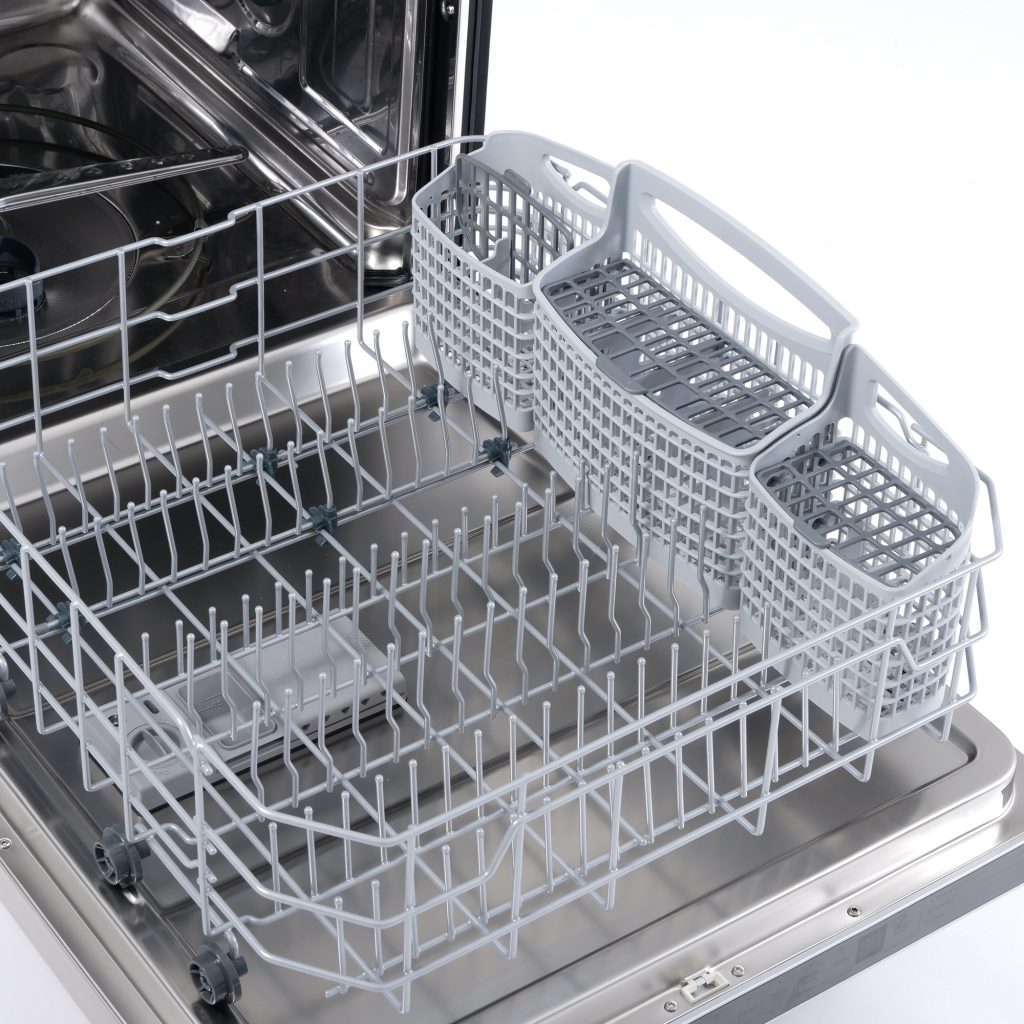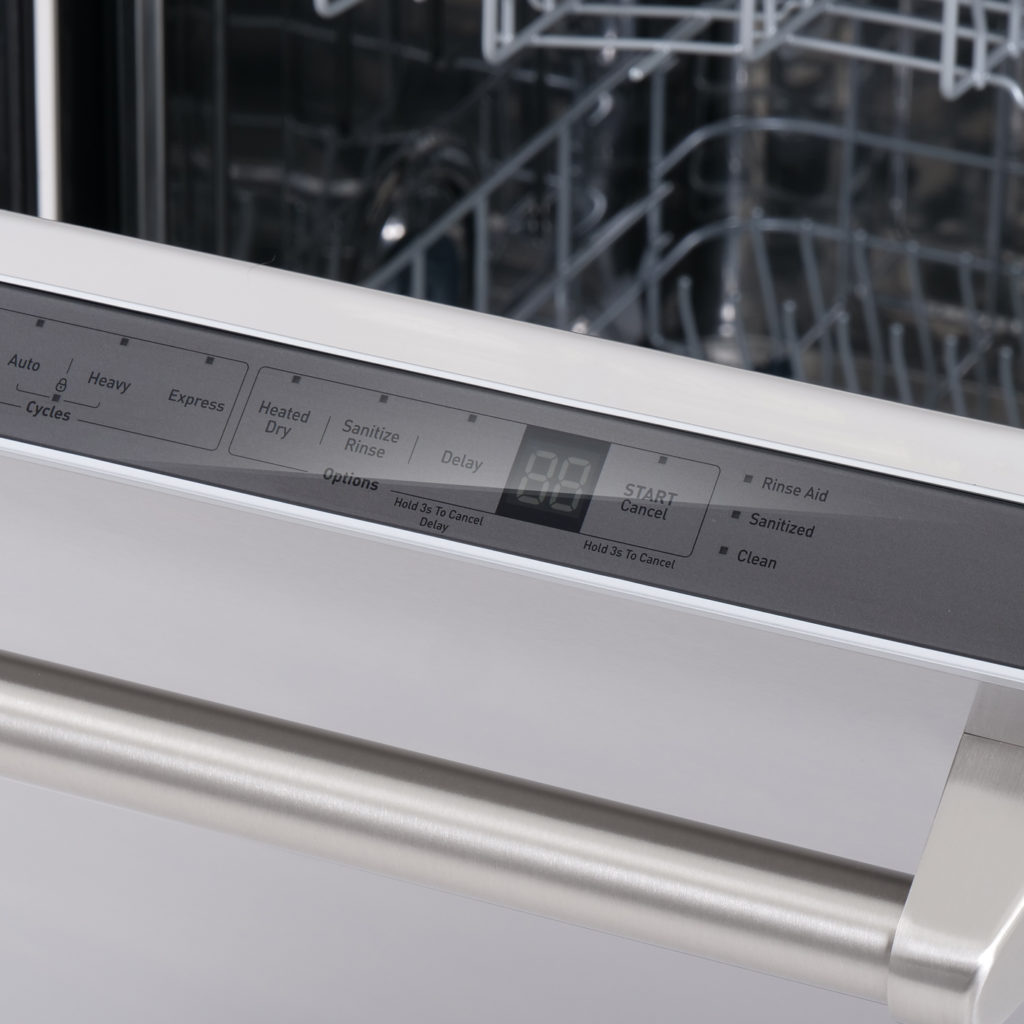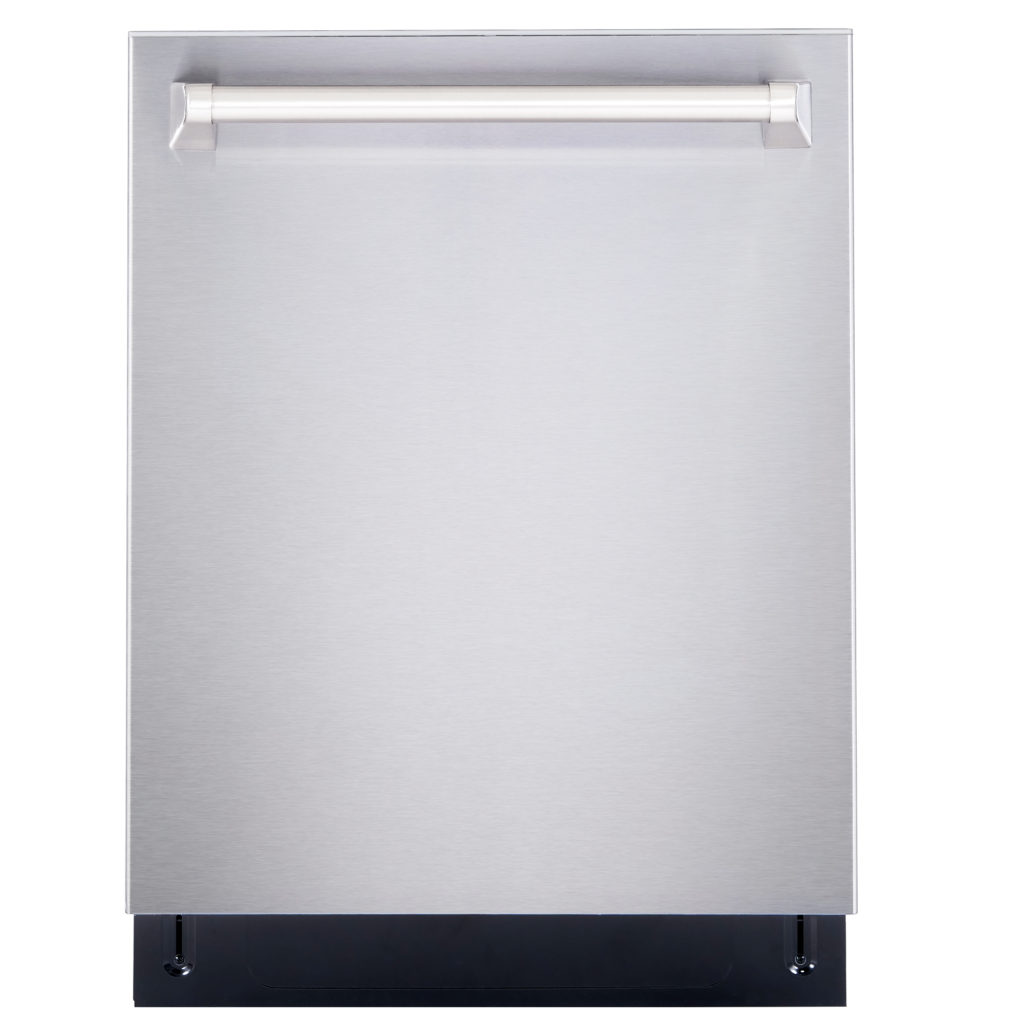 PROS
24 in. top control built-in tall tub dishwasher in stainless steel
Clean modern aesthetic with hidden control panel
Fingerprint and smudge resistant stainless steel finish
Touch-enabled control panel at top of door makes operation effortless, easy access and wipes clean
Multiple filter system saves water and energy by separating soiled and clean water
Upper rack with fold-down tines to accommodate large or irregular-sized dishes.
Large capacity lower rack easily accommodates plates, bowls and cookware.
Stainless steel tub
Dishwasher accommodates up to 12 place settings to wash multiple dishes at once
Maximum noise: 45 db. exterior sound insulating pads pre-installed
120-Volt / 60 Hz, power cord not included
Energy Star Certified, UL Listed, NSF/ANSI 184