Cream Cheese French Toast In a Mug Recipe
PREP TIME: 5 mins
COOK TIME: 1 min 20 secs
YIELD: 1 cup
Recipe by fabulesslyfrugal.com
Ingredients
1 ounce cream cheese
2 teaspoons granulated sugar
1 large egg
1/4 teaspoon vanilla
2 tablespoons milk
1 cup cubed bread or croissant (about 1 1/2 slices hearty bread cut into 1/2-inch pieces)
2 tablespoons raspberries (fresh or frozen), chopped
Instructions
Place cream cheese and sugar in mug, ramekin, or other microwave-safe small bowl. Use a fork to mash the cream cheese and sugar together until well combined. Add the egg, vanilla, and milk and use the fork to whisk until mixture is combined. It is ok if there are still small lumps of cream cheese.
Add cubed bread or croissant pieces and gently fold them into the mixture without breaking them apart, until each piece is no longer dry. Let sit for about 1 minute, to allow bread to soak up the mixture.
Microwave for 1 minute. If there is still liquid, microwave for another 10-30 seconds, depending on your microwave, until the mixture is solid. (1 minute and 20 seconds works well for me.) Careful, mug may be hot!
Sprinkle chopped berries on top. If desired, sprinkle powdered sugar over top as well. Serve warm.

15-Minute Meat Loaf
Prep:10 mins
Cook:25 mins
Yield:1 meatloaf (6 servings)
Recipe by Thespruceeats.com
Ingredients
1 tbsp. olive oil
1/3 cup minced onion
Optional: minced garlic (to taste)
3 tbsp. quick cooking oats
1 (8 oz.) can tomato sauce
1/2 tsp. dried thyme leaves
1/4 tsp. dried marjoram leaves
1/4 tsp. garlic salt
Dash white pepper
1 egg
1 lb. ground chuck
1 tbsp. brown sugar
1 tbsp. Worcestershire sauce
1 tbsp. prepared mustard
Instructions
Gather the ingredients.
In a small microwave-safe bowl, combine oil, onion, and garlic; cook 3 to 4 minutes on high until soft.
Combine with oats, 1/2 the tomato sauce, thyme, marjoram, garlic salt, pepper, and egg in a large bowl. Mix in meat with your hands. Gently shape into an 8×4 inch loaf.
Place into a 9×5 inch glass loaf pan, making sure the meat mixture doesn't touch the sides of the pan. Cover pan with microwave-safe waxed paper. Microwave at high power for 5 minutes, then carefully siphon off the juices using a turkey baster.
Combine brown sugar, Worcestershire sauce and mustard with remaining tomato sauce. Spoon this mixture over the meatloaf, making sure to evenly coat top and sides.
Return pan to the microwave, rotating one-half turn. Cover pan with microwave-safe waxed paper and cook at 50% for 15 to 20 minutes or until an instant-read meat thermometer inserted in the center of the loaf registers 160 F.
Cover with foil and let stand 5 minutes on a solid surface before serving. (The temperature of the meatloaf will rise about 10 degrees during standing time.)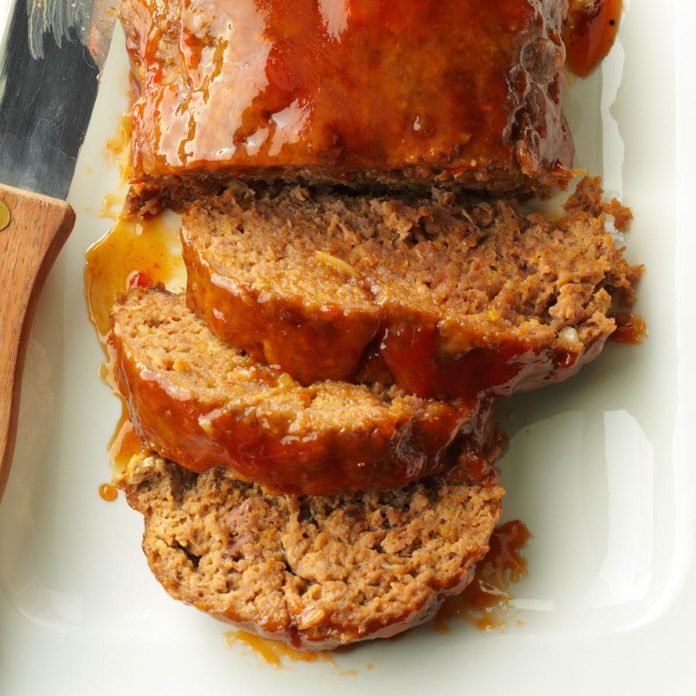 Microwave Risotto with Ham, Peas and Cheese
Prep: 15 MIN
Total: 40 MIN
Servings: 4
Recipe by -Tablespoon.com
Ingredients
• 4 tablespoons butter
• 1/2 cup finely chopped onion
• 2 cloves garlic, finely chopped
• 1/4 teaspoon ground black pepper
• 1 cup uncooked short-grain
• Arborio rice
• 2 1/2 cups chicken broth (from 32-oz carton)
• 1 cup diced ham
• 1 cup Cascadian Farm™ frozen organic peas (from 10-oz bag)
• 1/2 cup shredded Parmesan cheese (2 oz)
Instructions
1. In 2-quart microwavable bowl, place 2 tablespoons of the butter, the onion, garlic and pepper.
2. Cover tightly with plastic wrap; microwave on High 2 to 4 minutes or until onion is soft. Add rice; stir to coat with butter. Cover; set aside.
3. In 4-cup microwavable measuring cup, place broth. Microwave uncovered on High 5 minutes or until hot. Pour into rice mixture; stir. Cover tightly with plastic wrap; microwave on High 5 minutes.
4. Stir mixture. Cover tightly; microwave on Medium (50%) for 12 minutes. Stir in ham and frozen peas; continue to cook on Medium (50%) 5 to 7 minutes longer or until rice is tender and liquid is absorbed.
5. Stir in remaining 2 tablespoons butter and the cheese. Serve immediately.