How to Pick the Best Kitchen Sink and Faucet
Sinks and faucets are essential to any kitchen. Recent trends may influence your decision for your next upgrade, but it's important to choose a sink that will work well for your needs and withstand years of use.
Material Options. Sinks come in many different materials such as stainless steel, enamel-coated cast iron, and solid surfaces. If you tend to throw dishes into your sink, then stainless steel may be better for you, due to its tougher construction. Stainless steel is also an attractive choice when paired with solid surface counters like granite or engineered stone because of its undermount capability. Solid surface sinks are easier to clean due to their smoother area but can be chipped or damaged with hot pots and pans.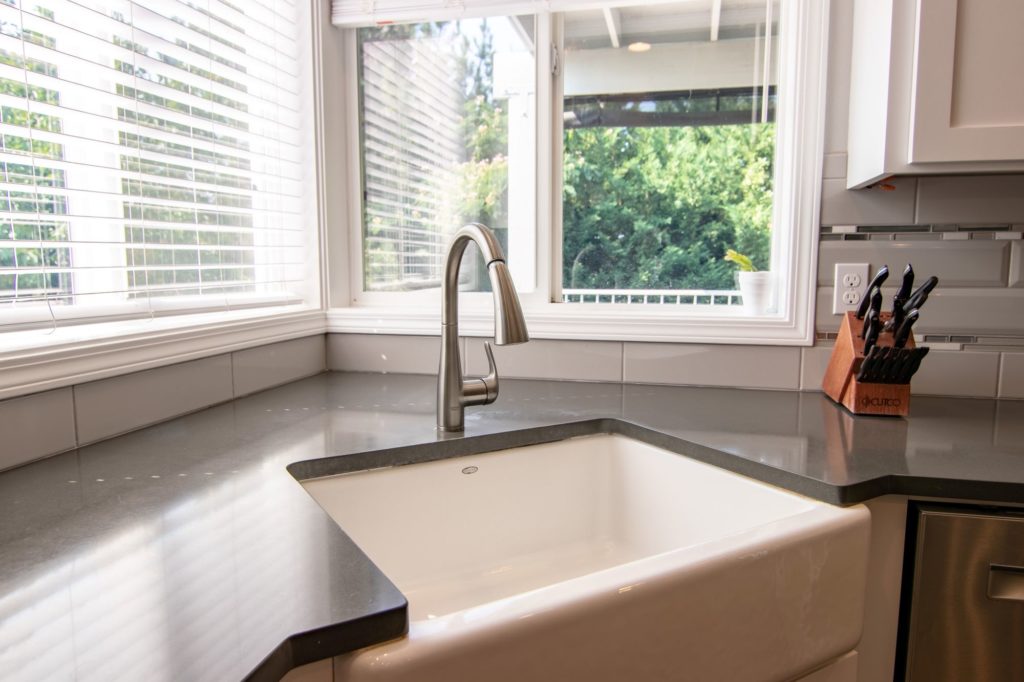 Number of Sinks. Double-bowl sinks are the most common kitchen feature, but may not be necessary if you don't wash as many dishes. Dishes may not always be hand washed when dishwashers are available, so the extra space isn't always needed. Larger pots and pans may fit better in one large oversized sink bowl. The need for space differs from household to household, so recognize your needs when deciding on a sink construction.
Faucets. There are many faucets to choose from on the market. Most use cartridge, ball or ceramic disc valves. These valves prevent water from leaking and control the water pressure.  A ceramic disk valve and solid brass base materials will be the most durable. A faucet with a spray arm is useful for filling pots with water or cleaning the sink afterwards. Other features to consider are garbage disposals or hot water dispensers. It's best to avoid brass finishes as these faucets aren't as suitable for high use areas like a kitchen. Instead opt for materials like chrome, polished nickel, brushed nickel or pewter.
Sources: HGTV