It's time to whip out the air fryer again to enjoy these delicious and healthy foods. Air frying is among the most popular trends at the moment for its quick cooking and lesser oil content compared to traditional frying. You can never go wrong with these recipes for the whole family.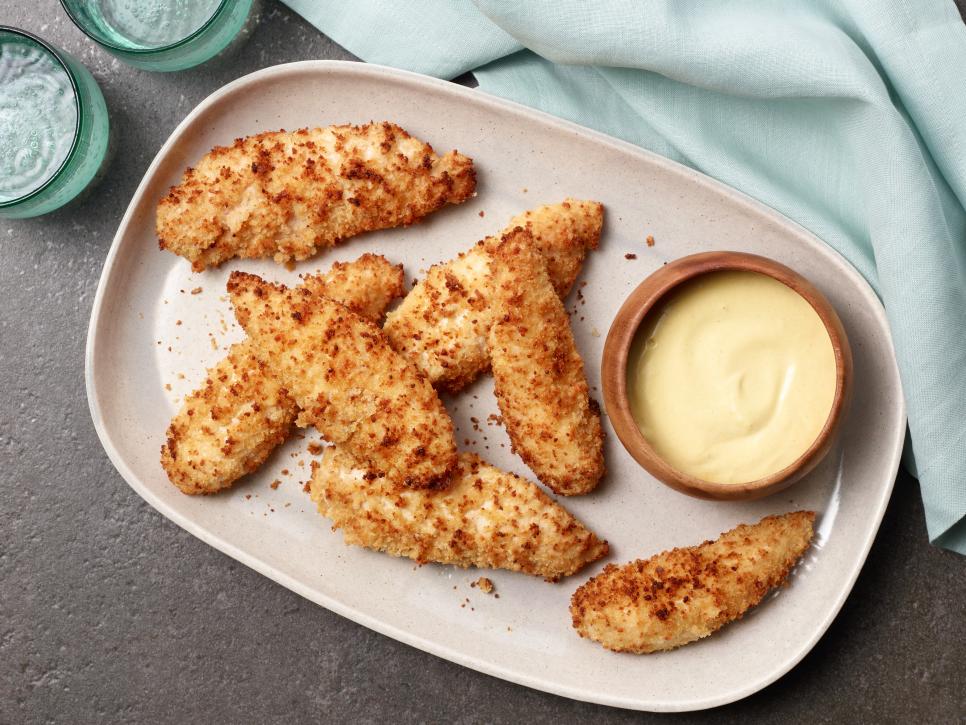 Air Fryer Chicken Tenders
Yield: about 8 pieces
Time: 1 hr 45 min
Active: 25 min
Ingredients
Chicken:
¾ cup buttermilk
2 teaspoons
Worcestershire sauce
½ teaspoon paprika
1 pound chicken tenders
1 ½ cups panko
¼ cup grated Parmesan
1 tablespoon olive oil
Kosher salt
Dipping Sauce:
¼ cup mayonnaise
3 tablespoons yellow mustard
2 tablespoons honey
1 tablespoon Dijon mustard
Directions:
For the chicken: Combine the buttermilk, Worcestershire sauce and paprika in a resealable plastic bag. Add the chicken, making sure it is completely coated. Seal the bag and place in a bowl. Let marinate at room temperature for 1 hour.
Meanwhile, stir together the panko with the Parmesan, olive oil and 1 teaspoon salt in a shallow baking dish or pie plate.
For the dipping sauce: Stir together the mayonnaise, yellow mustard, honey and Dijon in a small bowl and set aside.
Preheat a 3.5-quart air fryer to 390 degrees F. Remove 1 piece of chicken at a time from the bag, shaking off excess buttermilk. Place in the panko and press gently with your hands to adhere the panko evenly. Gently shake to remove the excess and place in the air fryer basket. Repeat with enough chicken to fill the basket (about 4 pieces) and cook until golden brown and cooked through, about 7 minutes on each side. Repeat with the remaining chicken and serve warm with the dipping sauce.
Air Fryer French Fries
Yield: 2 servings
Total: 25 min
Active: 10 min
Ingredients:
Nonstick cooking spray, for the basket
1 medium russet potato (about 6 ounces), unpeeled
1 teaspoon olive oil
Kosher salt and freshly ground black pepper
Directions:
Preheat an air fryer to 380 degrees F and spray the basket with nonstick spray.
Cut the potato in half lengthwise, then into 1/4-inch slices. Cut the slices into 1/4-inch sticks. Put the fries in a medium bowl and rinse them well with cold water, then drain and pat dry with paper towels.
Toss the fries with the oil in a medium bowl, then sprinkle with 1/2 teaspoon salt and several grinds of pepper. Working in batches if necessary, put the fries in an even layer in the air fryer basket with no overlapping and cook, turning them halfway through, until golden brown and crisp, 14 to 16 minutes. Remove and season with salt.
Sources: Food Network