It's officially a new decade, and that means it's time to upgrade your kitchen appliances with better than ever cooking devices to implement into your home. Cosmo is here to provide you with high-quality home appliances for everyone from the everyday cook to professional chefs, always bringing precision to the table. Our COS-305AERC electric range is the kitchen appliance you need for enticing family meals, special occasions, and baking delectable desserts. The electric design ensures consistent heat for properly cooked meals without having to wait for a burners command. Built with smart technology this Range includes a sleek large 4 inch digital display to monitor oven temperature that functions more effortlessly and delay start options that provide a helping hand from start to finish.
Modern aesthetic accompanies this stove-top that features a 5-burner smooth glass ceramic cooktop including two select a size burners to customize your cooking options the way you want. The electric stove-top provides you with stability for pots and pans of any size to increase your comfort to cook what you desire with the utmost safety for every dish that sits above each burner.  We designed the exclusive melt feature on this range for delicate foods that require low heat, when melting chocolate or holding sauces for appetizing results. Cleaning the electric stove-top is simple with one uniform surface to wipe down, reducing the build-up of grease and grime, leaving you with a spotless cooking area every time. 
This state-of-the-art oven is one you can rely on to get dinner started after a long day at work.  The range is equipped with seven oven functions that include bake, broil, warm, proof, convection bake, convection broil, and convection roast to meet all of your cooking needs.  We furnish the electric oven with a precision temperature probe that advises the range to cycle the oven heating element on and off to prevent overheating. Our range also comes with a meat thermometer to determine whether meat, poultry, and fish are cooked to the desired doneness to eliminate the guesswork. The built-in timer on the control panel works to notify you when your food is done for superb meals every single time. The timer can be set in hours or minutes up to 11 hours and 59 minutes and counts down the set time to alert you when your meal is ready. Don't worry about spending hours scraping and scrubbing food residues because our range offers a self-cleaning feature that does the work for you, cutting clean-up time in half.
This range is a beautiful centerpiece that bring the kitchen together for the modern-day homeowner. The refined design of this range is compatible with any home décor that makes updating your kitchen a breeze. The polished blue porcelain interior creates a bold cooking backdrop, accenting your oven's unique features. This range not only offers top of the line cooking results, but also brings an alluring presence in your kitchen. The COS-305AERC electric range is the way to cost-effectively revamp your kitchen, without having to compromise quality for price.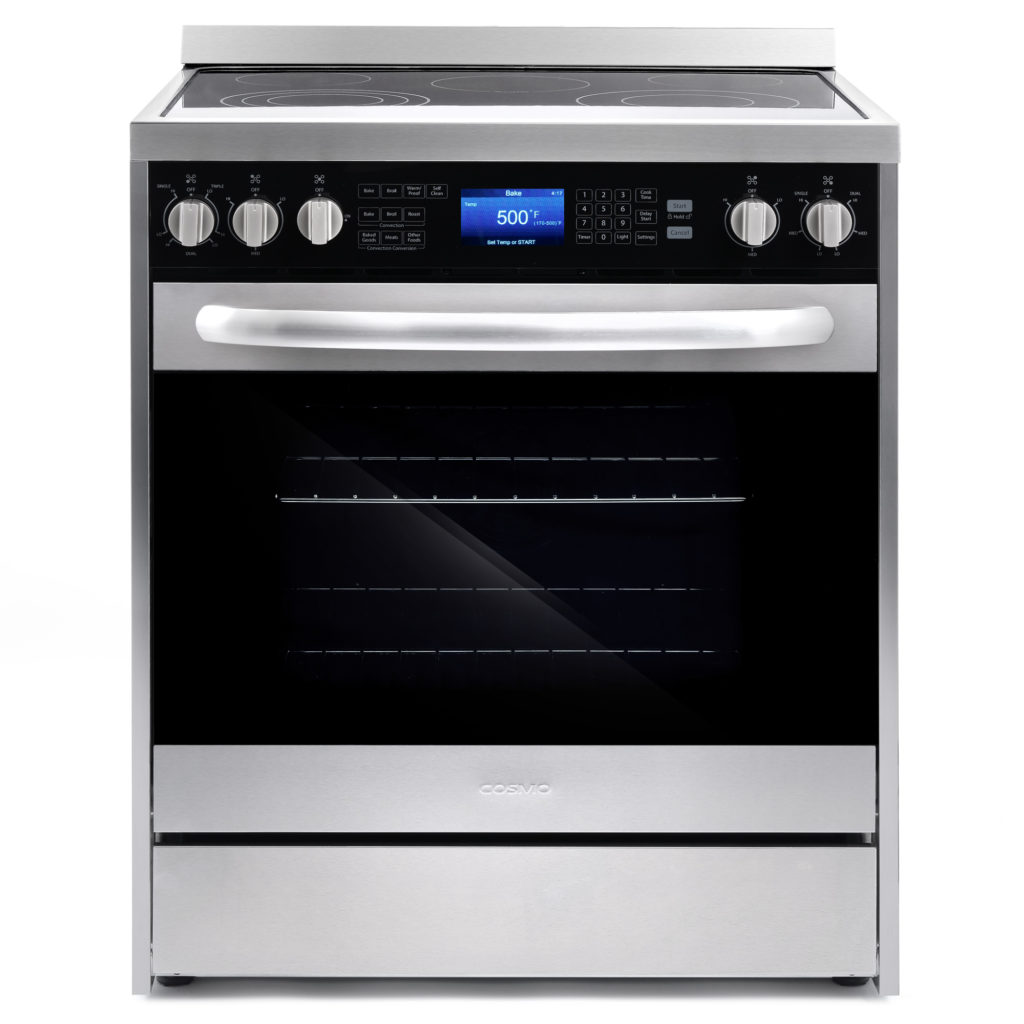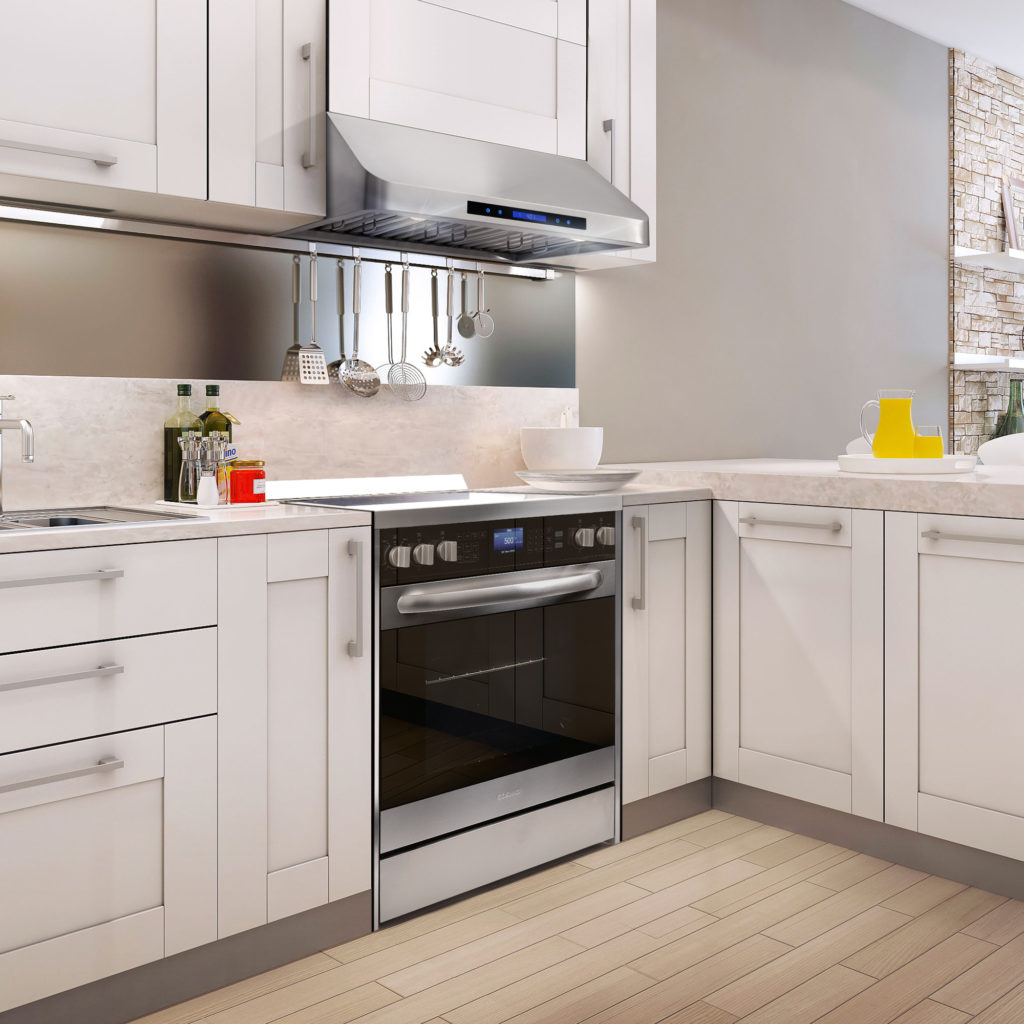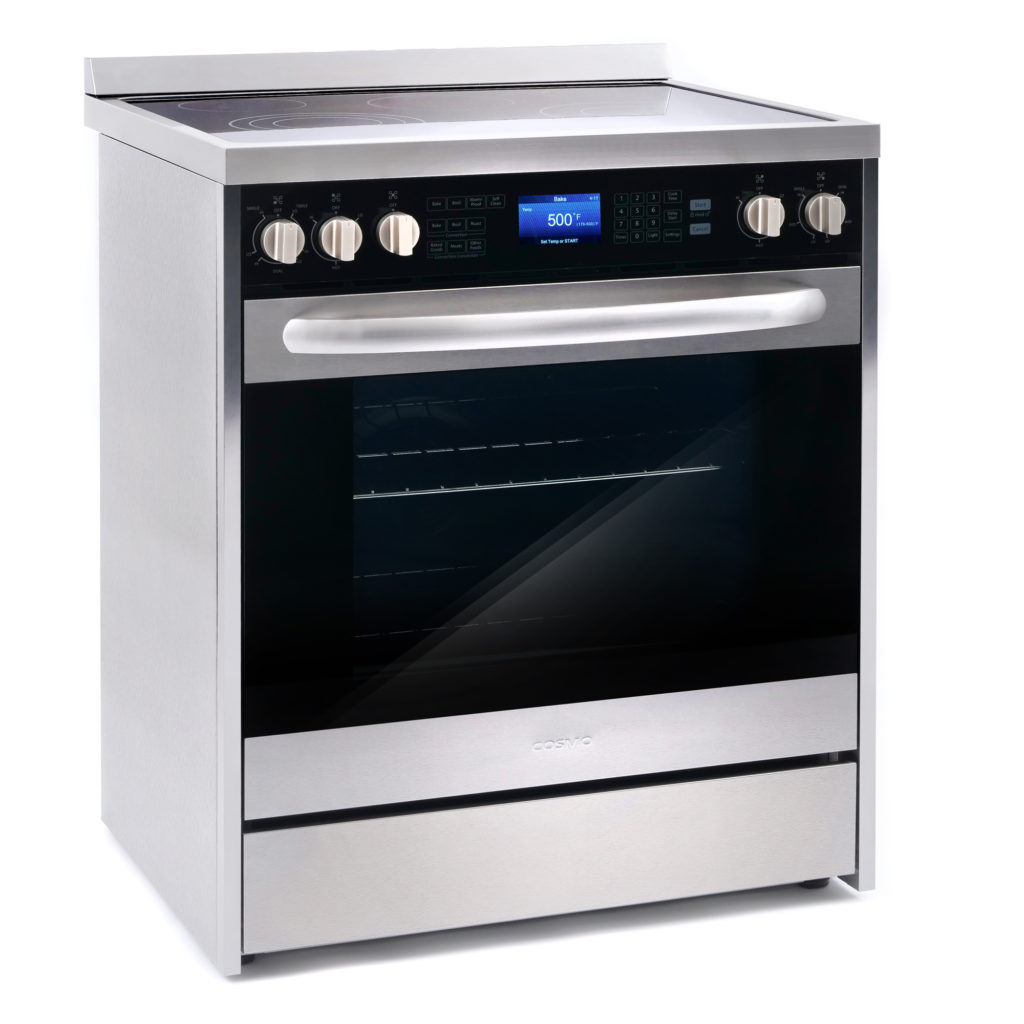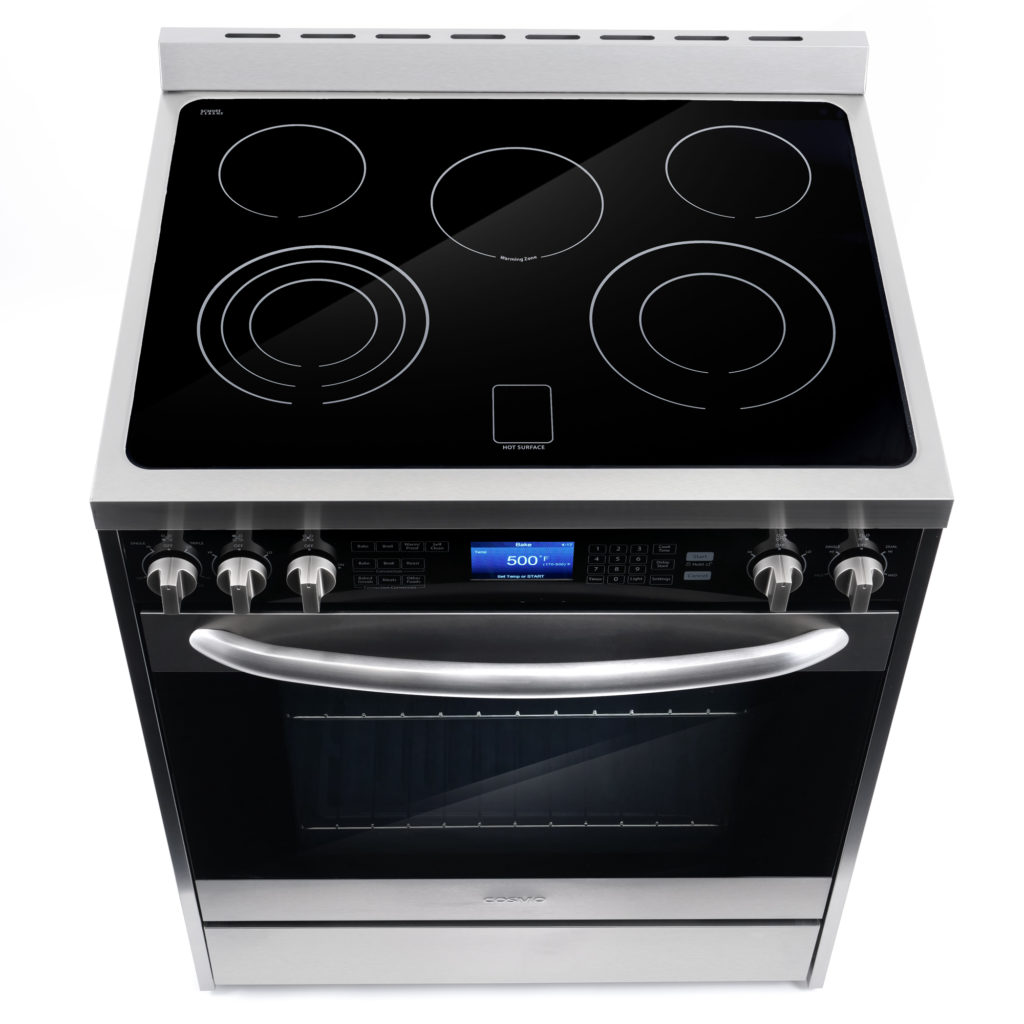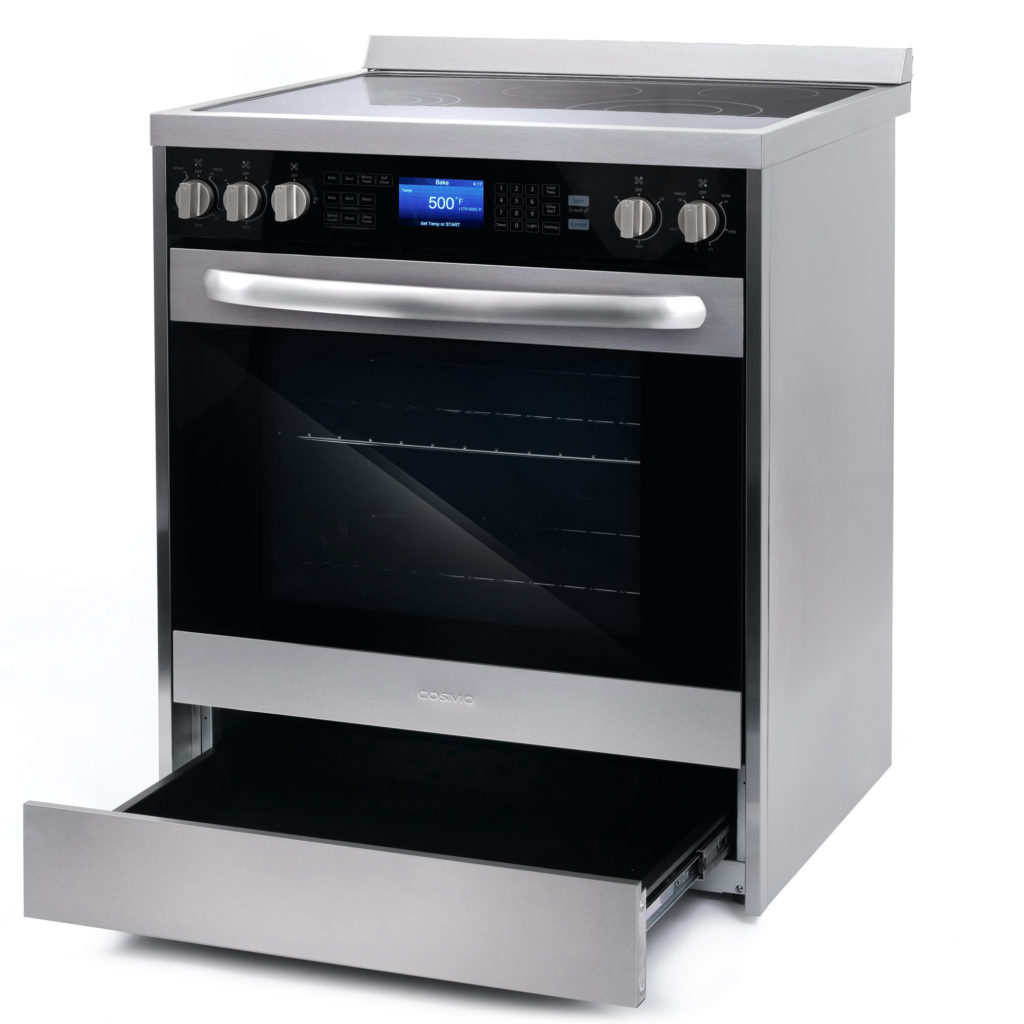 PROS
Smooth glass ceramic cooktop is easy to clean
Four cooktop burners and one warming zone, including two select a size burners to customize your cooking options
Spacious 5 cu. ft. oven capacity with modern professional styling
Turbo True European Convection oven features dual convection fans for faster, even cooking.
Convection conversion function adjusts your recipe temperature and cook times for our oven
7 oven functions include Bake, Broil, Warm, Proof, Convection Bake, Convection Broil and Convection Roast
Sleek large 4 inch digital display to monitor oven temperature and functions more effortlessly.
Easy to clean blue porcelain interior creates a bold cooking backdrop that enhances the oven's aesthetics
High-quality stainless steel knobs perfectly match your electric range for durability and trouble-free operation
Sabbath mode and delay start options allow you to schedule cook times.
Self-cleaning oven feature for added convenience
2-year limited parts and labor warranty
220V Power Source Required for Installation