In case you hadn't noticed, the Cosmo Air Fryer line is getting a new addition! The COS-58AFAKSS comes in silver steel, making it a perfect fit on any kitchen countertop. Enjoy food that is both delicious and healthy. The air fryer combines high-speed air circulation and heat to prepare food easily and in a short amount of time. It houses a top grill to cook your ingredients from all sides simultaneously. Cook tasty dishes without the addition of excess oils or fats to most ingredients. The easy-to-control separate timer and temperature knob controls make any recipe possible. Cleanup is a breeze with non-stick coated parts that are conveniently sized to be dishwasher-safe.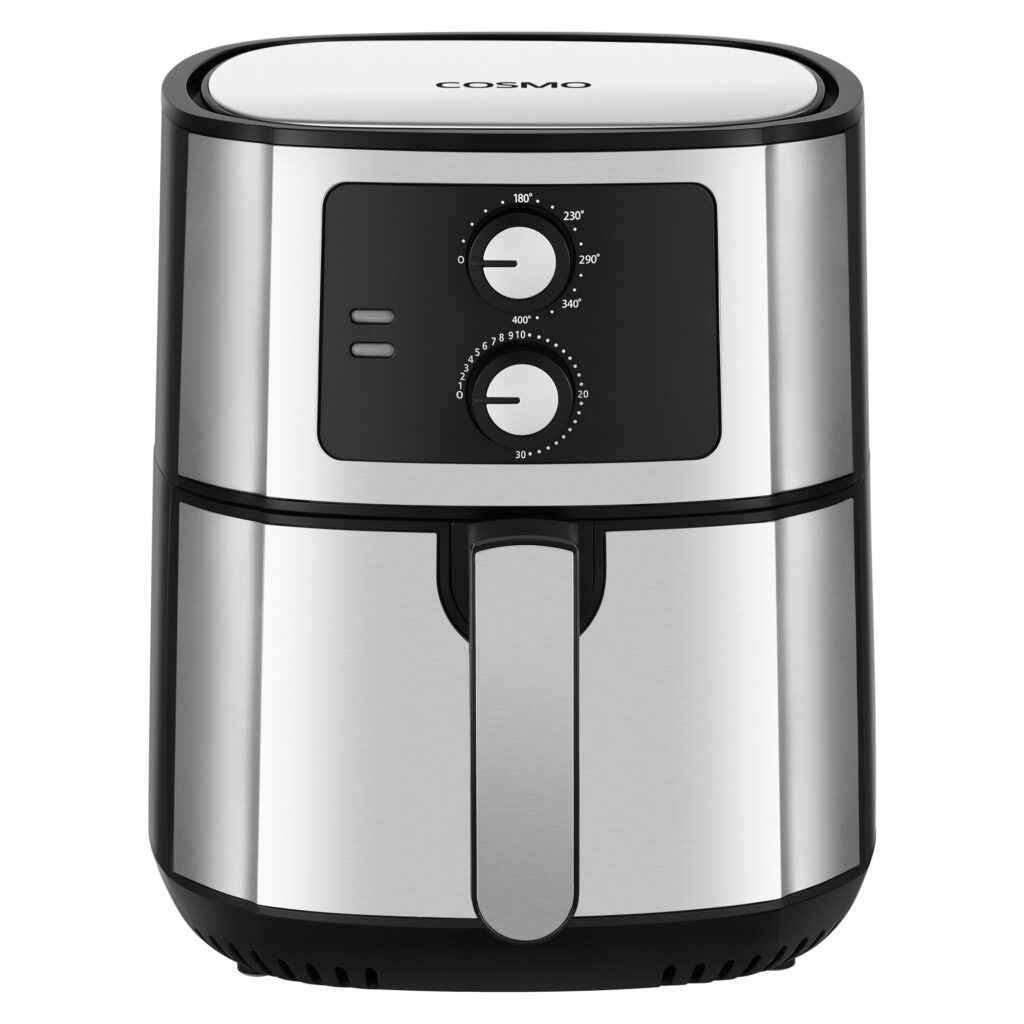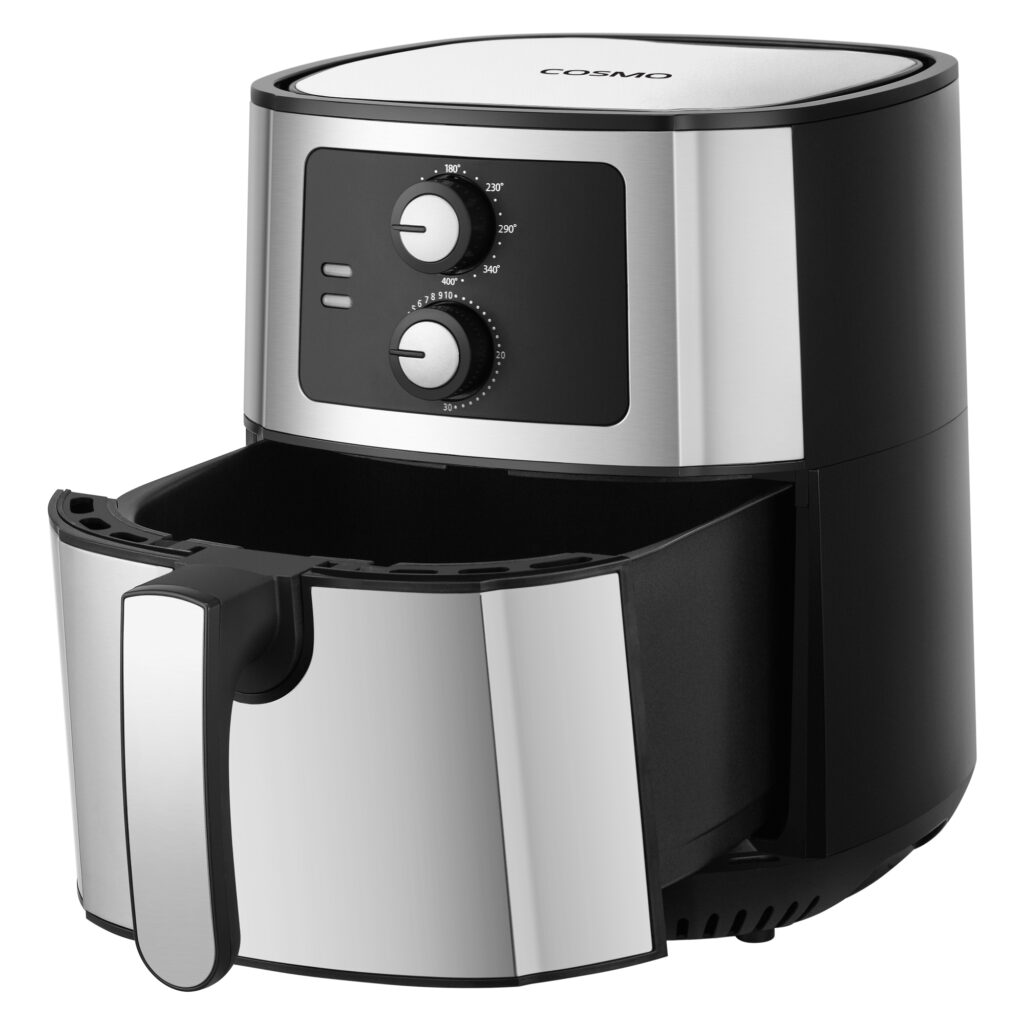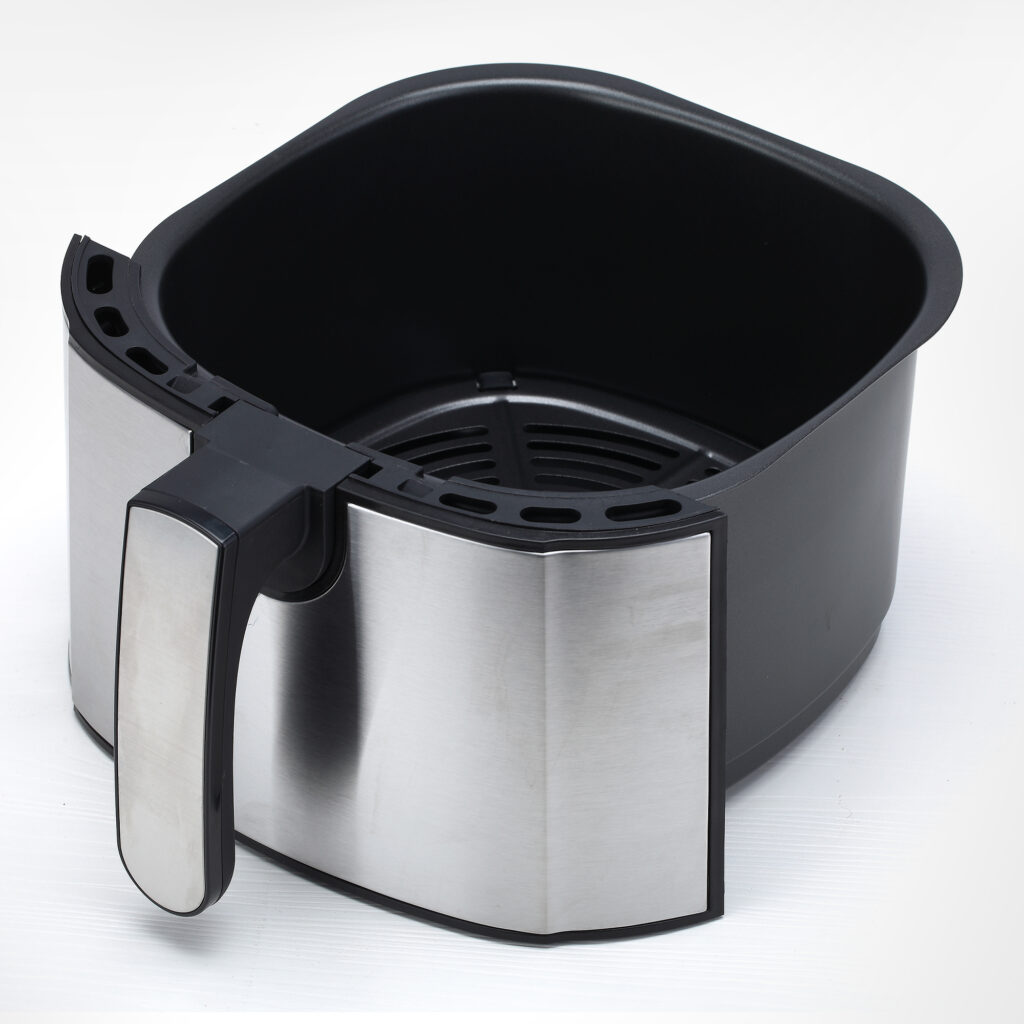 Product Features
Easy-to-use knob controls with separate timer and temperature adjustments
Fast cooking, with little-to-no preheating required
Non-stick coated parts are dishwasher safe making clean-up quick and easy
Versatile with frying, baking, grilling, and roasting capabilities
Hassle-free frying with no splatters, mess or smells from oil
No assembly required making it easy and safe to use
Includes food basket and grill pan
Looking to get in on the air fryer craze? You can purchase yours here!