Breaking Down Dishwasher Detergent Compartments
You may be looking at your dishwasher, more specifically the detergent compartments and asking yourself what all those mean. Let your dishwasher take the load of the work by utilizing these compartments to their maximum potential. Your owner's manual will be the most useful for model-specific practices. You can also find many manuals online in their PDF formats. If you're still looking for a guide to fill the gaps, look no further! Here's what dishwasher compartments mean, and how you should use them.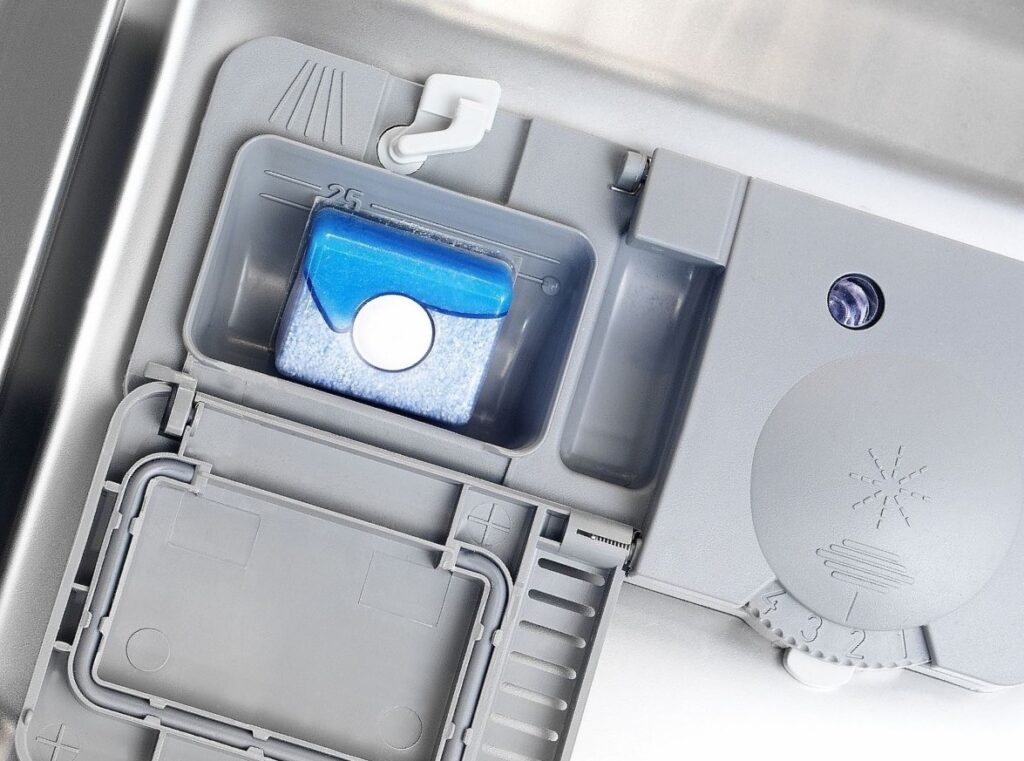 (From left to right as pictured above)
Main Wash Compartment. This is the main compartment where you'll always be using when running the dishwasher. Many kinds of detergents can go here such as powder, gel and pods. Even if you use a pod, it should go into this compartment and not be tossed into the dishwasher as this will make it dissolve too quickly. Be sure to follow the recommended detergent amount, often times people use too much!
Pre-Rinse Compartment. The smaller compartment usually located with the main wash compartment is there for a reason, even if most people don't use it. The pre-rinse cup is meant to hold extra detergent if you feel the load will require some extra power on greasy pots and pans. It'll add a bonus cleaning action to the pre-wash cycle of your dishwasher.
Rinse Aid Compartment. Not often used, but should be! The Rinse aid helps break the surface tension of the water that rests on your dishes after they're washed. The water will in turn slide off easily. It'll help dishes dry faster and prevent water spots on your dishes. This compartment will hold more product than you actually need for a single cycle. Fill it up and refill once it runs out. There is usually an indicator to let you know it's getting low.
Source: the Kitchn