Cosmo presents a modern professional under cabinet range hood that adds bold, distinct flair to your kitchen.
It is a perfect choice for a typical home that prepares a few meals a day. Loved for its user-friendly design and the ability to deliver satisfying results using a lot less energy.
This model boasts an amazingly smooth profile, making it one of the best range hoods for homes with limited space.  You can install it under your kitchen's cabinet or against the wall.
A workhorse in spite of its compact size makes this unit stand-out from its competition. A dependable suction capacity of 200 Cubic Feet per Meter, aided by a built-in three-speed motor ensures your kitchen is always free of smoke, pollutants, and odors.
This range hood is vented and promises to filter your kitchen without the obtrusive noise of most range hoods. Its fan generates about 56 decibels of sound, making it reasonably silent.
The 5mu30 is built to last featuring high-quality is easy to clean 430-grade stainless steel with 20 gauge thickness. The robust construction allows you to concentrate on making mouthwatering dishes and worry less about scratches or accidental dings.
Superior Filtration with multi-layered aluminum mesh filters effectively capture grease and cooking odors and keep the air clean for a safer cooking environment.
The Under-Cabinet Range Hood brilliantly illuminates the cooktop surface with integrated, energy saving 3 Watts LEDs. It has five easy buttons to keep you in charge of the suction speed and the LEDs brightness.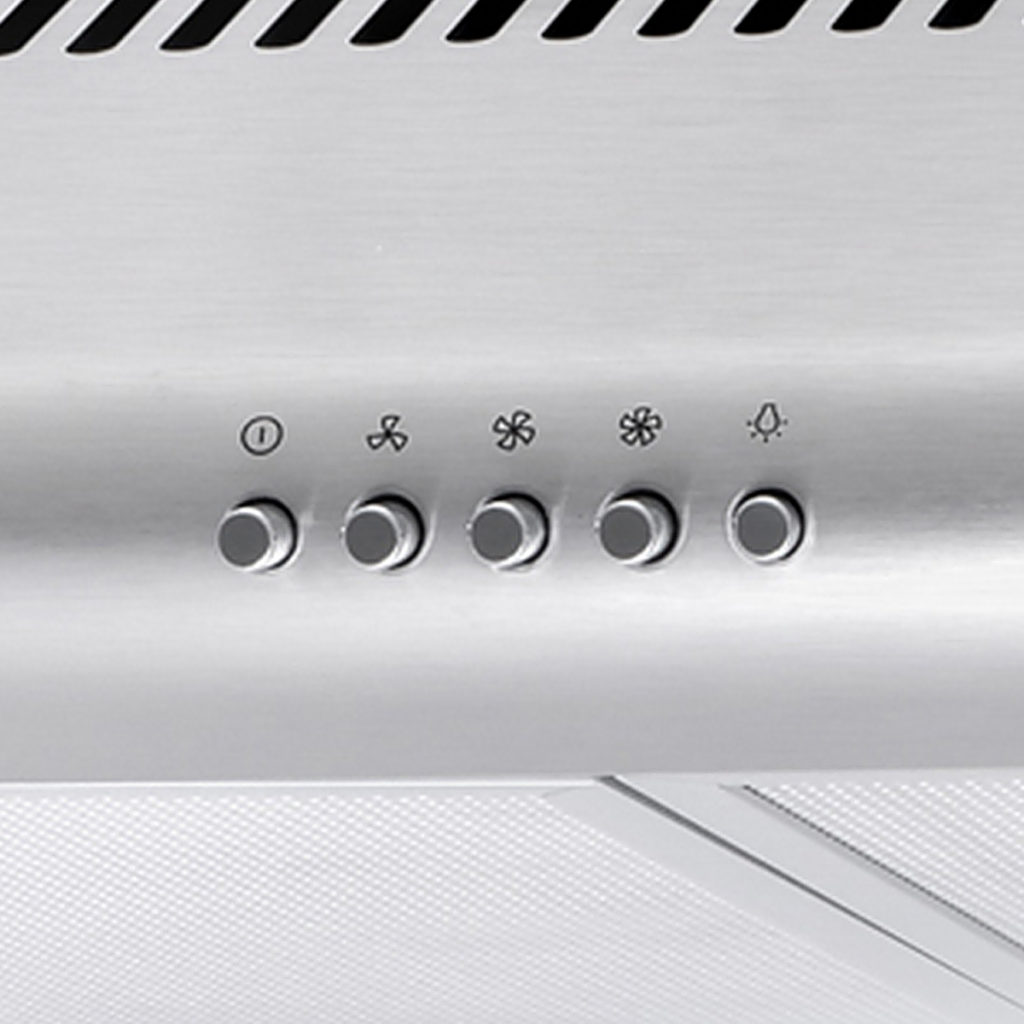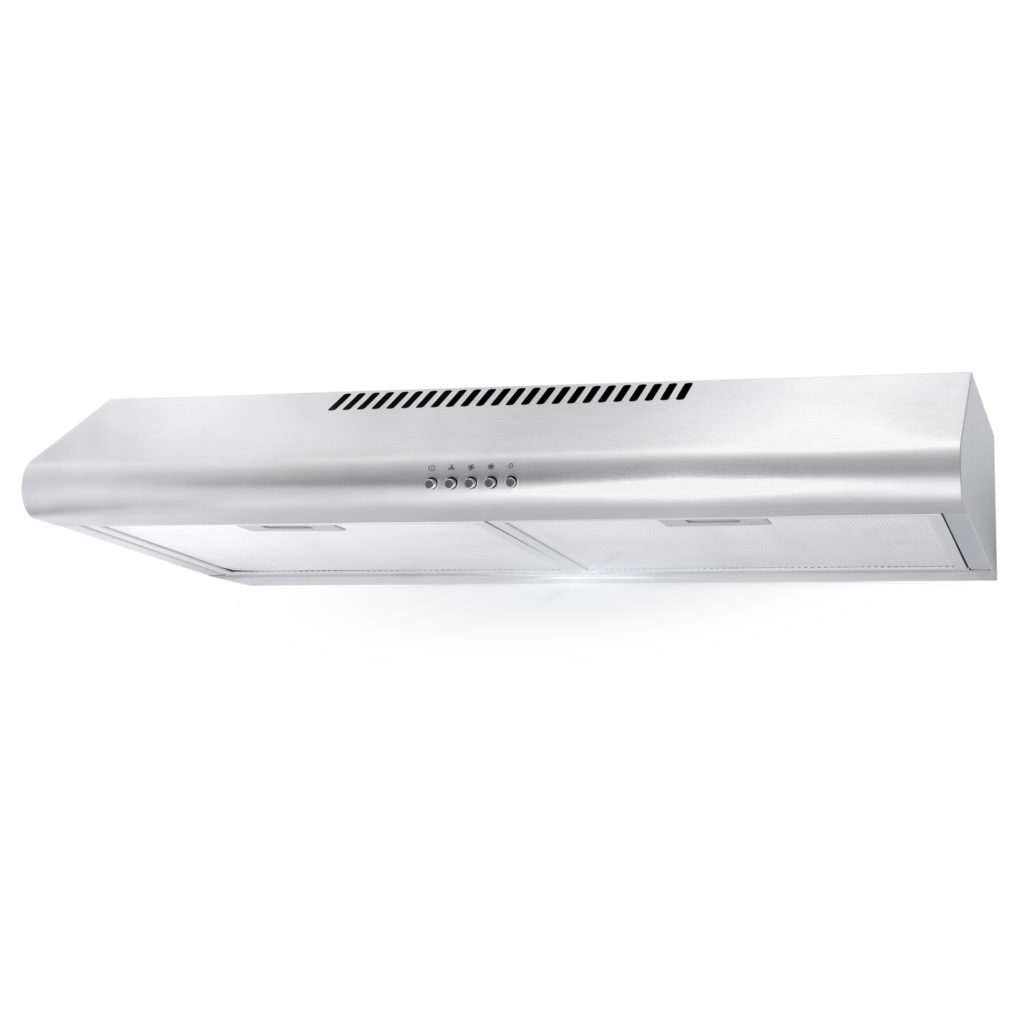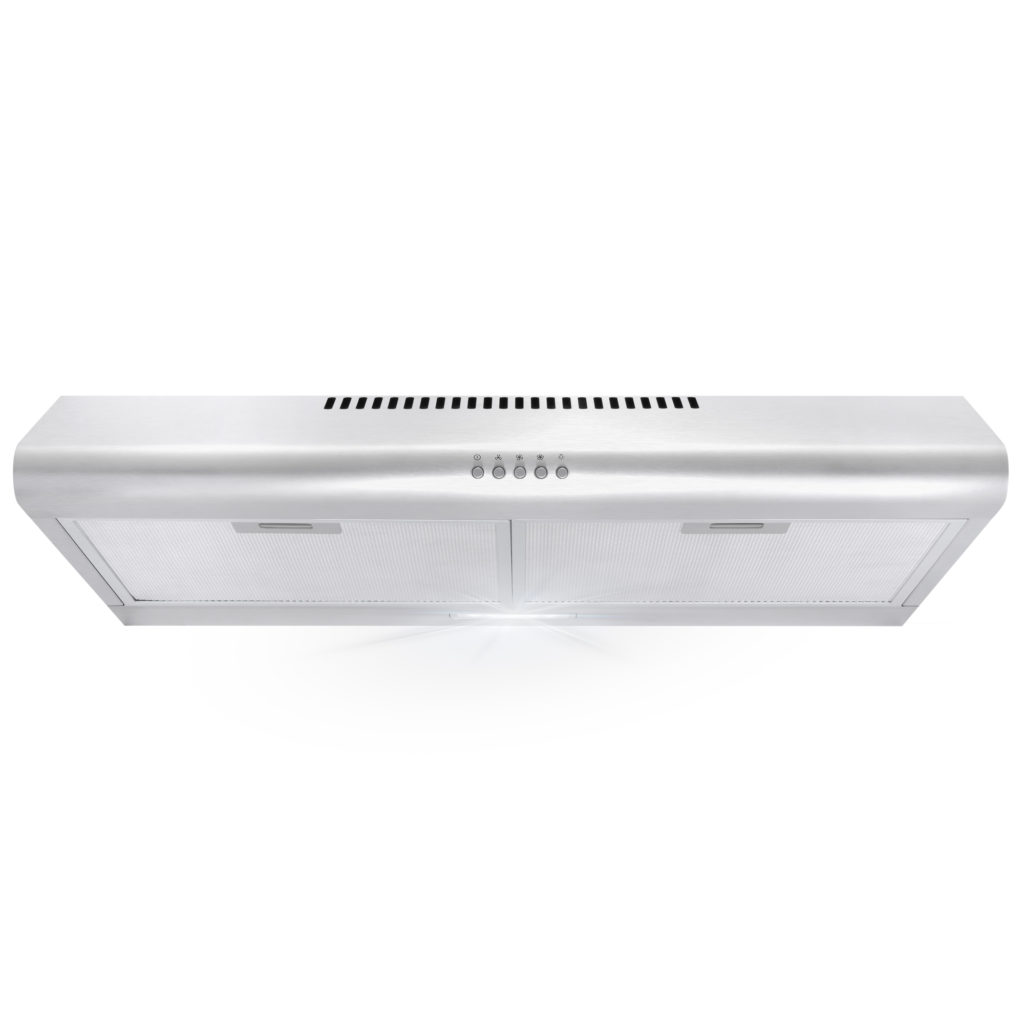 PROS
SLIM SPACE SAVING DESIGN
POWERFUL YET QUIET
HIGH EFFICIENCY
POWER SAVING LEDS
BACK-DRAFT DAMPER
EASY TO INSTALL