Let there be light! Kitchen lighting often comes as an afterthought or disregarded completely. Well balanced kitchen lighting brings both functionality and aesthetic to a home. While there may be a plethora of different lights you can buy such as pendants, strip lights or recessed lighting, it's important to understand the function of light and the role it plays in any room.
It's easier to think of light in layers. Light, like anything else in the kitchen, should have a purpose.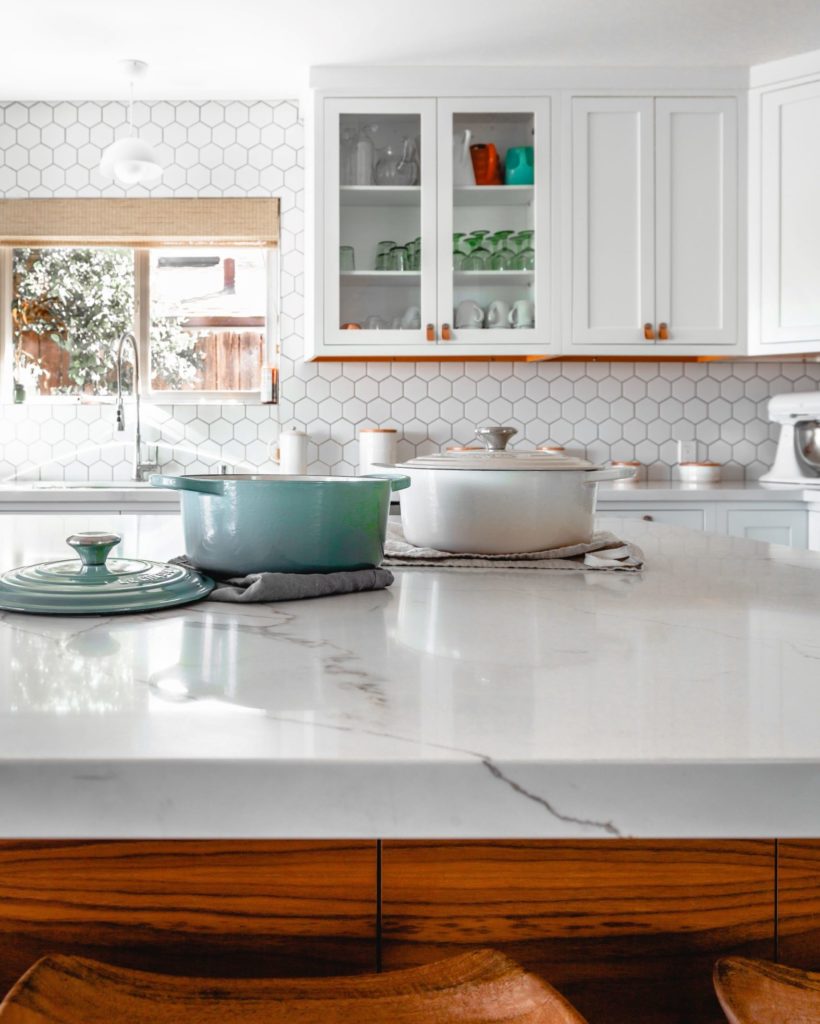 Ambient – Ambient lighting will be the main source of lighting. It should be applied in an even layer to the entire room. An example would be natural sunlight. This can be accomplished with various kinds of lights as long as it's filling the space.
Task – The lighting that illuminates cooktops or surfaces you will need to use when preparing meals, as the name implies. It can be the lights you need to look through a pantry or read labels.
Accent – Accent lighting emphasizes various places in the kitchen such as cabinets or counters. It should be the cherry on top that adds depth and dimension.
Did you know color plays an important role too? According to Jeff Dross, director of education and industry trends at Kichler Lighting, you should look out for three qualities when picking lights for energy efficiency.
Color Temperature. Look for lights that are in between 2700 to 3000 Kelvin. This will closely resemble incandescent lamping which would perfectly fit in any residential environment.
CRI Rating. This stands for Color Rendering Index, and determines the way the light is interpreted. Low CRI can result in lights looking gray. Jeff recommends your lights have at least 80 CRI to see better color renders.
Energy Star. Lights should have this certification to ensure the bulb has gone through longevity testing and has a minimum 80 CRI.