As we approach the holidays, we come to accept the fact this holiday season will be unlike any other due to restrictions amongst a COVID reality. Safety and responsibility come first during these times, but we look for other ways to ensure we have our holiday cheer. Take this opportunity to sit down and try something new with these exciting drinks, recipes courtesy of Zevia.
Winter White Margarita
Servings: 6
12 ounces coconut milk
12 ounces silver tequila
1 tablespoon orange extract
2 ½ cups ice
1 ½ cans Zevia Lemon Lime with Bitters
Granulated stevia, for garnish (optional)
Cranberries, for garnish (optional)
Rosemary sprigs, for garnish (optional)
In blender, blend coconut milk, tequila, orange extract, ice and bitters until smooth.
Rim six glasses with granulated stevia.
Divide mixture among glasses and garnish each with cranberries and rosemary, if desired.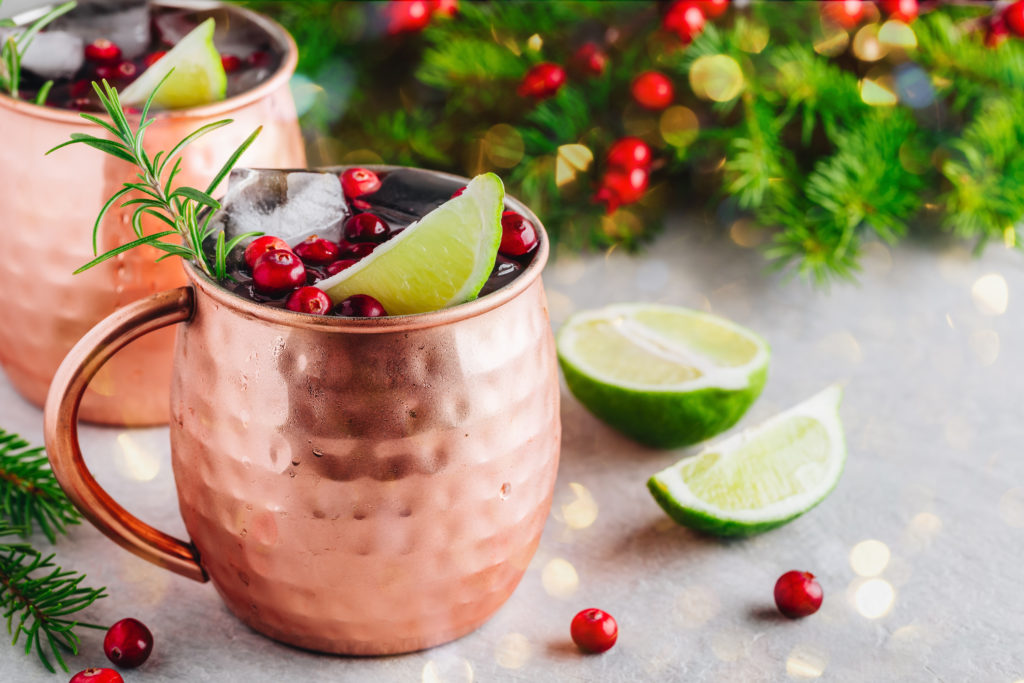 Cranberry Smash Moscow Mule
Servings: 1
1 cup cranberries, plus additional for garnish (optional), divided
¾ – 1 cup water, divided
2 ounces vodka
1-2 ounces fresh squeezed lime juice
4 ounces Zevia Ginger Beer Mixer
Ice
Rosemary, for garnish (optional)
Lime slices, for garnish (optional)
Cinnamon sticks, for garnish (optional)
In saucepan, boil cranberries in 1/2 cup water until they burst.
Use fork to smash cranberries. Boil 3-4 minutes. Keep mixture moist by adding water 1/4 cup at a time.
Let mixture cool to room temperature.
In copper mug, combine vodka, lime juice, ginger beer and smashed cranberries over ice.
Garnish with additional cranberries, rosemary, lime slices and cinnamon sticks, if desired.
Did you try out these recipes? Tag us! Follow us on Facebook and Instagram.
Photos courtesy of Getty Images
Source: Zevia