Adjust COS-EPGR366 Regulator for LP Gas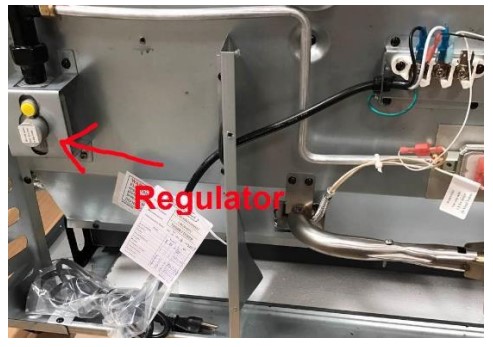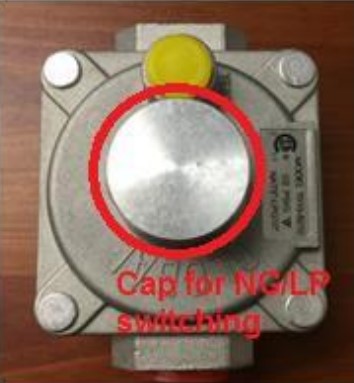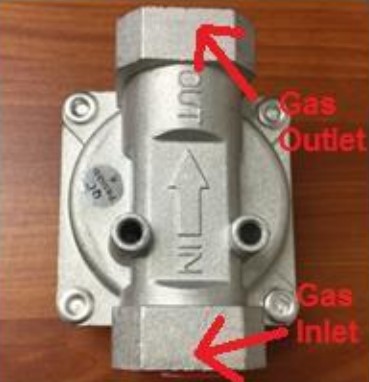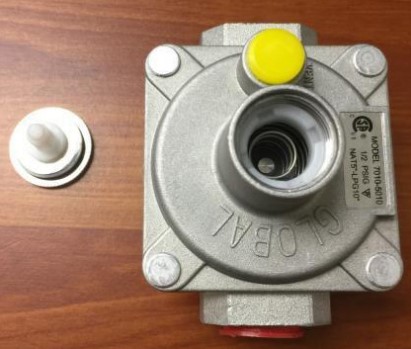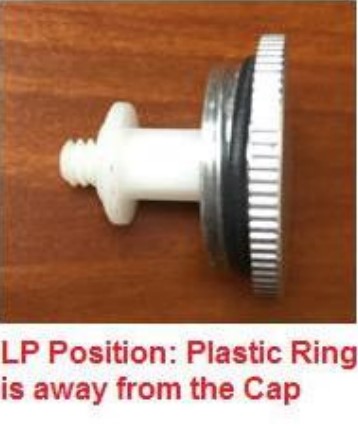 Read all instructions carefully before beginning. NOTE: Your regulator may not match the images exactly, but the procedure will remain the same.
Disconnect all electrical power at the main circuit breaker or fuse box. Shut off the gas supply to the unit by closing the manual shut-off valve.
Locate the regulator installed on the rear of the unit as shown in Figure 1-A.
Unscrew the cap on the regulator using your fingers as shown in Figure 2-A. This is NOT a gas inlet. Gas inlet and outlet are shown in Figure 2-B. Attempting to insert a gas line under the cap of the regulator will damage the product and void the warranty as shown in Figure 2-C.
Unscrew and remove the retainer pin that is in the NG Position as shown in Figure 3-A.
Pay close attention to the position of the pin inside the cap as shown in Figure 3-A. If necessary, remove the retainer pin and re-insert into the cap in the LP Position as shown in Figure 3-B.
Replace the regulator cap and tighten using a wrench. Do not overtighten.
Your regulator is now set up for LP gas.